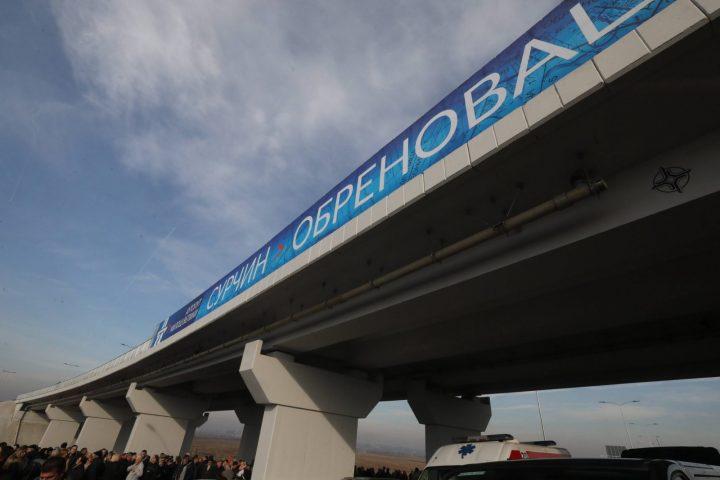 According to Minister Mali, SERBIAN economy is not speeding, it is OVERTAKING
Serbia is overtaking others in terms of economic performance and that momentum should be retained, Finance Minister Sinisa Mali said. Commenting on the FDI Intelligence Report of the Financial Times, stating that Serbia is one of the economic stars, published in the special edition "Serbia is going forward at great speed", he said it was another confirmation of the success of the Serbian economy, adding that 2019 was very important because it marked a turning point in development. "We have implemented tough measures and we have reached 2019 when we achieved growth rate of over 4 percent for the second year in a row, when we completely stabilized our public debt. We are now at below 50 percent of GDP and the debt was over 77 percent at one point," Mali told Pink TV. He added that for the fourth consecutive year, Serbia had a budget surplus, noting that the results changed Serbia's economic prospect for the better. "We have achieved a historical result in terms of the unemployment rate, because for the first time since 1996, when this rate started being measured by the new methodology, it is below 10 percent, and it was 25.9 percent in 2013," said Mali. He stressed that the inflation and the dinar exchange rate were stable, and that after years of the decline of the Serbian economy, the main topic now was how much salaries and pensions would increase. He stated that the goal was now for the Serbian economy to grow as fast as possible and that its fuel was the project "Serbia 2025". "The project includes the investments of EUR 14 billion in highways, education, healthcare, youth. We want to keep and accelerate the economic growth rate and make it 5, 6 or 7 percent," said Mali.
Izvor: Danas, FoNet
Foto: Beta
What's your reaction?