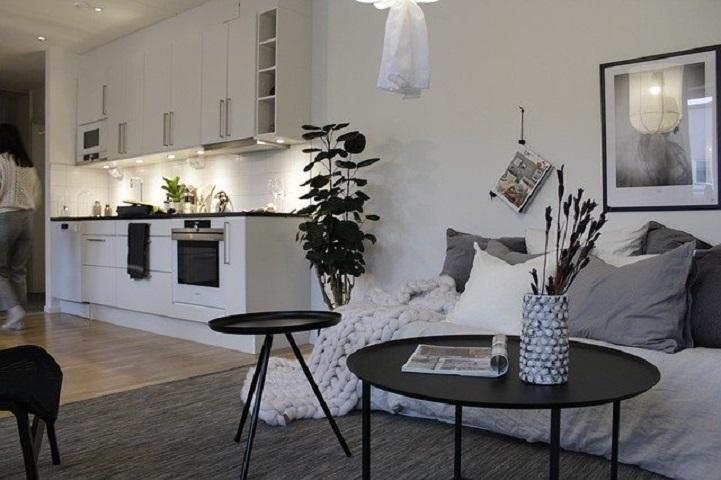 "APARTMENT FOR A DAY business no longer exists in Serbia"
One of the segments of tourism industry that has suffered severe blows due to the crisis caused by the coronavirus, and little is said about it, is renting of an apartment for a day. The business that, particularly in Belgrade and Novi Sad, for years has served numerous tourists from abroad, domestic guests, but also all others for whom hotels are expensive and apartments are just what they need for a few days, has fallen to its knees with this crisis in Serbia. BIZLife talked to Nikola Janicic, the founder and director of Rentastan who has been in this business for almost 15 years, about how serious the situation is, what to do with the invested money and how to move on.
The crisis due to the coronavirus, closing of borders, cancellation of trips, cancellation of flights, etc. has put all those engaged in renting "apartment for a day" in a difficult position. Can it be said that this business currently does not exist in Serbia, how difficult is the situation?
– That is exactly the answer which I often give in the past two months – this job no longer exists. I think that this is the best definition, because that is the feeling of all of us who deal with it, and also a logical conclusion considering the current interruption in demand. It is difficult to say that this is a standstill or a temporary situation, as it has been going on long enough, and it is evident that it will last even longer. The apartments in this business have so far, for the most part, found a new engagement in long-term renting, and only those with more optimism, mostly with apartments in their ownership (not pressured by rents), are in the mood to wait for another month or two. Thus, the situation is difficult because the demand equals zero, and perspective in the months ahead of us is equally bad.
How many such apartments are there in Belgrade and Serbia and how many investments, livelihoods, and jobs are endangered? We saw that AirBnB announced discharge of a quarter of its workforce? What will happen in our country?
– Until the introduction of curfew, there were somewhere between two and a half to three thousand apartments for rent in Belgrade using the "rent for a day" system. The exact number is difficult to determine, because there were many of them on the market that did not undergone the categorization process, thus the official number is around three times smaller. But certainly all of them were equally in function, and now they all do not work equally. From the current perspective, the money invested in furnishing such apartments, especially just before the crisis, can be considered a failure, especially for those who rented an apartment per month to furnish it and continue to rent it out on a daily basis. If someone, as the owner of an apartment that is being rented, invested money to furnish the apartment, he cannot consider spending that money in vain, because he invested in his apartment. The renovation and furnishing of an apartment for a short-term or a long-term rent coincide to a great extent.
As for employees and their jobs, they are as endangered as much as the business itself. The number of those who live mainly from this job in Belgrade is measured in hundreds, and those who indirectly earn income from rent in measured in thousands. There are also laundries, bedding and furniture suppliers, etc. Of those who directly do "apartment for a day" business, one part has succeeded or will succeed in finding a different way to earn money, but most of them are still waiting, hoping that the situation would change for the better, just as quickly as it changed for the worse. Also, it is difficult now to find another job when almost all areas of the economy are affected and there is a surplus of labour force in almost all branches, thus they have no choice but to wait for further outcome of the work they did up until recently. The situation in our country is not different from the one worldwide, because global players like AirBnB, Expedia and Booking are forced to lay off thousands of employees. Thus, we are keeping pace with the world on this issue!
The advertisements show an increase in the number of small size properties, which are now rented on a monthly basis, and these are obviously apartments that were previously rented out on a daily basis. Is that the solution until the crisis is over? And how long can it last, do you have any predictions?
Majority of entrepreneurs have simply turned their sails to that wind, thus they put their apartments into circulation on a monthly basis. In my opinion, this is currently the best and only rational solution, considering that this type of demand has not noticed a significant decline, and apartments, especially suites, can be easily rented out that way. That is a good solution, because time certainly passes, and deficit that is recorded by keeping the apartment empty is getting bigger and bigger. On the other hand, if the demand appears, the apartment can always be returned, especially if a monthly lease agreement is made in the beginning with a notice period of 30 days. Landlords often shy away from long-term rent and with reason, because in apartments rented on monthly basis people cook, prepare and live in true sense of the word, thus they are drastically more "worn" than when they are rented out on a daily basis. But I think that painting and light refurbishment of the rented apartment is cheaper than waiting. Especially since the average monthly bills for an apartment of 50 square meters with central heating are higher than 100 euros.
As for predictions about the duration of this condition, it is difficult to give them. No one dreamed that the river, which one had been sailing beautifully for more than ten years, would dry up in a single day – March 13th. From that date, only cancellations and shortenings of existing stays were recorded. At this moment, one can often hear opinions of people with the authority that the world will no longer be the same after the "corona", thus in that light it is not too excessive to think whether this business will ever return to its pre-crisis level.
Prior to this crisis I was personally of the opinion that this business could not be severed even in the event of a war. Now I see that I was wrong – the business of renting apartment for a day in Belgrade decreased by 95%.
I am of the opinion that the business will certainly recover, but at a much slower pace than when it "was put on a respirator". Domestic demand will partially return before the latter, but even if it fully recovers it is too small to get the whole business back on its feet. Uncertainty regarding the opening of borders and travel rules in the near future are directly reflected to uncertainty in this business, thus any forecast regarding "apartment per day" is also a forecast for travel rules, not only in our country but in our neighbourhood and worldwide as well.
Izvor: BIZLife/Jelena Stjepanović
Foto: Pixabay
What's your reaction?