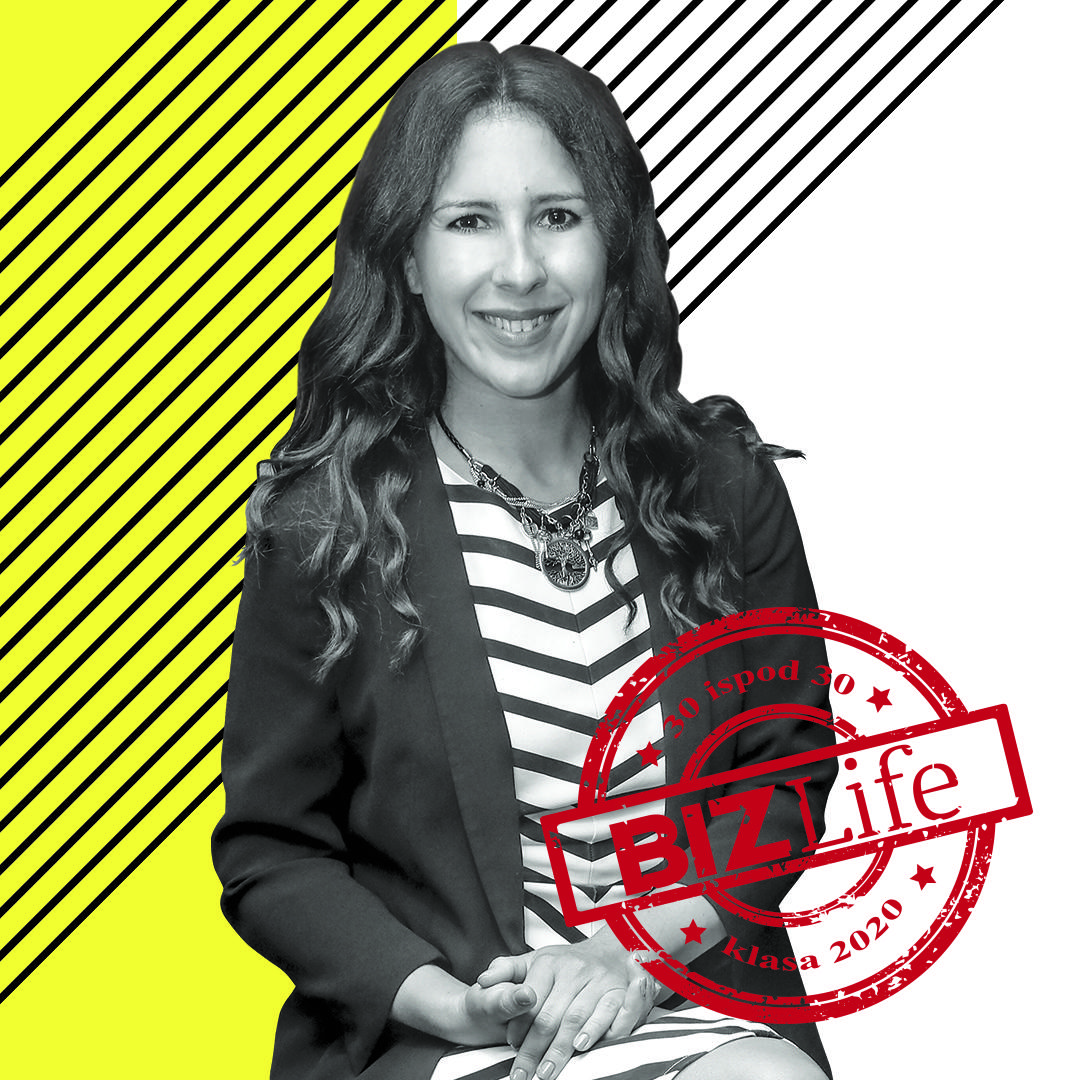 BIZLife list "30 under 30": Aleksandra Lazarov Djuric, Corporate Communications Manager, Mozzart
Aleksandra graduated from the Philological High School and the Faculty of Political Sciences, Department of International Relations and Diplomacy. Ten years ago, while studying, she started her career in the Mozzart company, as a payment operator, where, after a year, she was promoted to a marketing assistant, and shortly afterwards to a CRM manager and Customer Service Manager. She has been working as a Corporate Communications Manager for the last five years. In the corporate affairs sector, she launched and worked on the improvement of several CSR projects, including "A Hundred Courts for One Game", the campaign aimed at renovating a hundred basketball courts in Serbia, and "Stop Violence against Women", raising awareness of the problem of violence against women and fighting for the equal rights of women and men. She volunteered as part of the protocol in the OSCE, at Fest, Eurovision, Universiade, in environmental campaigns … She is fluent in English and speaks French and Spanish.
Why have you decided to stay in Serbia?
As I have been working in Mozzart since I was 21 years old, where I constantly made progress, facing new challenges and mastering many skills, I have not had much time to think about leaving the country. This is my country, where my family, friends and memories are, and I think that everyone should try to create for themselves a market and conditions for development that they think other markets offer.
What did you want to be when you were a child?
I wanted to be older and a war reporter.
Favorite subject at school?
Biology.
Business role model?
All the people, regardless of their profession, who believe that there are no things that cannot be learned and that nothing is impossible.
Izvor: BIZLife magazin
Foto: BIZLife magazin
What's your reaction?