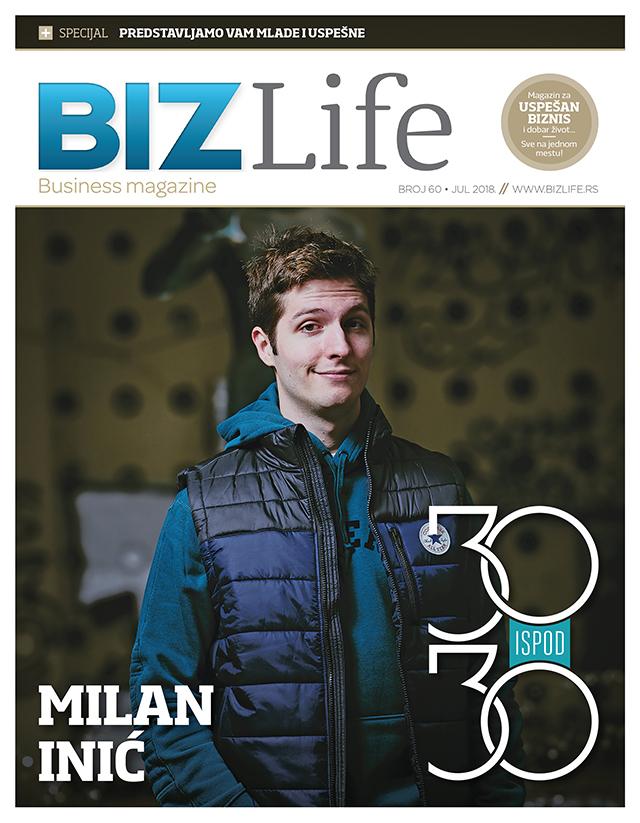 BIZLife list "30 under 30": Milan Inic, entertainment
Milan Inic is a student of Novi Sad based Academy of Arts, module of Editing in Audiovisual Arts and he graduated from Karlovci Grammar School and Academy of Art in Belgrade, while receiving scholarship for the latter. Since 2009 he has been active on the YouTube scene and has become famous among children and youth across the country and region via his channel "Yasserstain", that now has more than 555 thousand subscribers. The experience he has gained through work on educational and entertaining sketches for children has also introduced him into the world of digital marketing and enabled cooperation with domestic and foreign brands as one of the first online influencers in Serbia. He transfers his online content into offline world as well, by actively participating in educational and cultural programs as well as through publication of his children's book. Since 2014 he has been collaborating with the Coolist Foundation and the O&M Academy of Entertainment and Art through work with talented children in the field of performing arts, for the purpose of joint contribution to culture and creativity for children. In 2015 he was elected one of the Youth Heroes of the EXIT Foundation in field of creative industry and since then he has been attending VidCon YouTube Festival in Los Angeles and Amsterdam as representative of Serbian and domestic YouTube scene. In 2016 he became the face of "Cyber ABC Book" (UNICEF's campaign against Internet abuse) and authored promo clips, apart from being an active participant in the campaign. That same year UNICEF proclaimed him digital ambassador, thus he became an active panellist and lecturer, both at domestic and foreign lectures and conferences. At the beginning of this year, he issued his first book, "Nemoj Biti Taj L1K", both entertaining and educational and adapted to all age groups.
Izvor: BIZLife
What's your reaction?