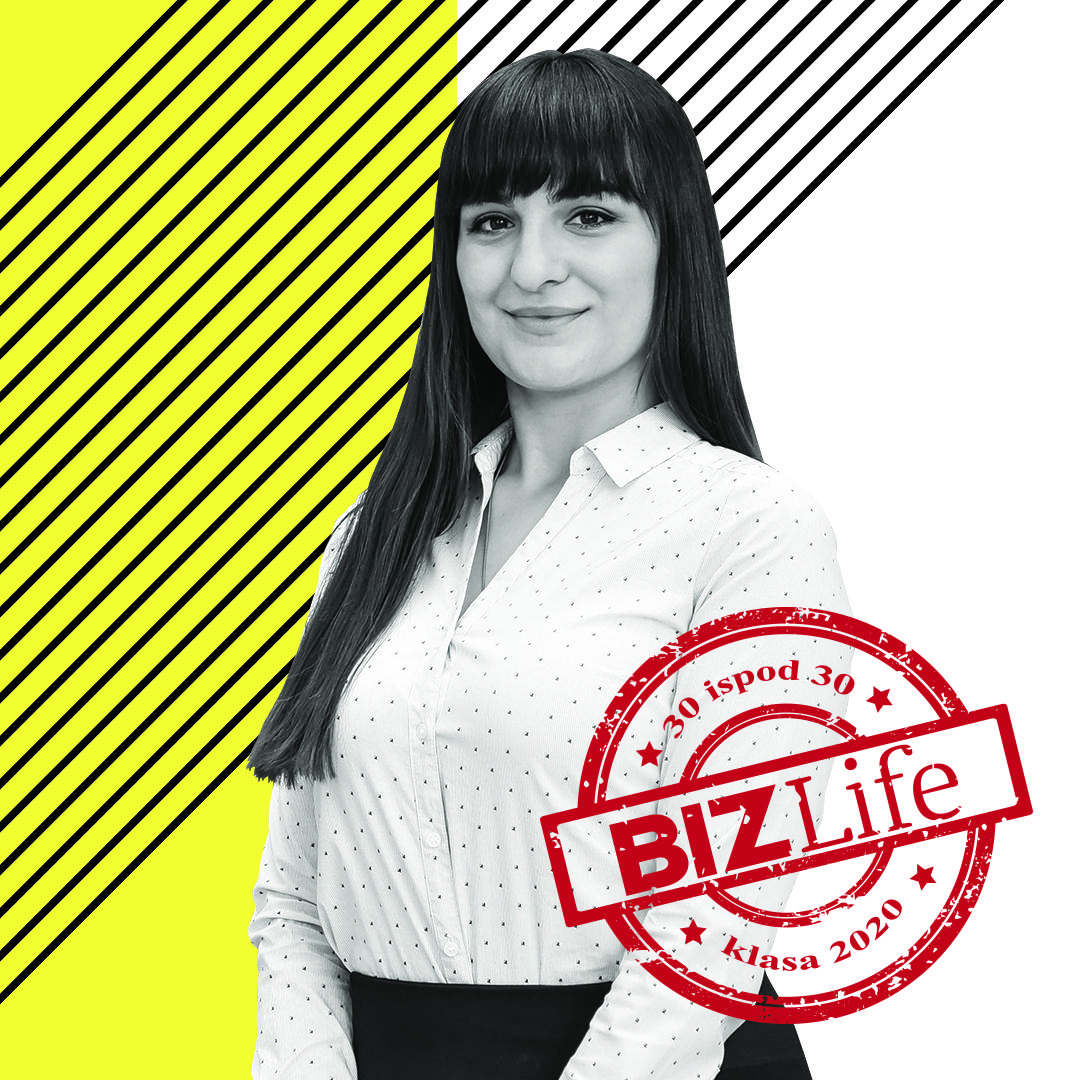 BIZLife list "30 under 30": Svetlana Pepic, Leading Reservoir Engineer, Naftna industrija Srbije
Svetlana was born in Kikinda, and her adventurous spirit, which she has had since she was a child, encouraged her to decide to study at the Faculty of Mining and Geology, Petroleum and Gas Engineering Department. As a participant in NIS's "First Chance" program, she signed her first employment contract in 2014, precisely with this company, where she continued to work and successfully build her professional career. After internship, which she spent as a junior engineer, this young and talented lady, with a master's degree in mining engineering, became a member of the team in charge of applying additional methods for the purpose of increasing the use of petroleum and gas deposits, where she got the opportunity to deal with innovative technologies, which was also the realization of one of her wishes from student times.
At the beginning of this year, Svetlana became the leading engineer for the development of deposit sites in the Sand Control Centre of the Petroleum and Gas Production Directorate, where she continues to successfully deal with process improvement, research and analysis of possibilities for implementing new technologies. The problems she researches are very complex, but also challenging, which additionally motivates Svetlana. Thanks to various training programs organized by her company, she has further enriched her professional skills by participating in various scientific and technical conferences and training sessions, as well as through the "rotation" program in the Russian Federation, where she had an opportunity to learn about world best practices, especially when it comes to the field of exploration and exploitation of petroleum and gas deposits.
She considers herself an ambitious, cordial and communicative person, which helps her successfully solve all the challenges she faces and step victoriously towards the set goals – to grow, make progress and one day try her hand in management.
Why have you decided to stay in Serbia?
Serbia is my home, a place where I am surrounded by family and friends. I find comfort in them for all my small life misfortunes and I enjoy sharing the joy of my successes with them. Thanks to my parents, I grew up with a behaviour model in which giving up was never an option. You simply have to stand up for yourself. My wish is to persevere in my fight and to achieve professional success in the country where I was born.
What did you want to be when you were a child?
According to my earliest memory – a host of the Dnevnik TV news program. I was persistent and insisted on my family members watching my performance. Today, those are beautiful memories.
Favourite subject at school?
Biology, because it aroused the most curiosity.
Business role model?
I am inspired by people from my immediate environment.
Izvor: BIZLife magazin
Foto: BIZLife magazin