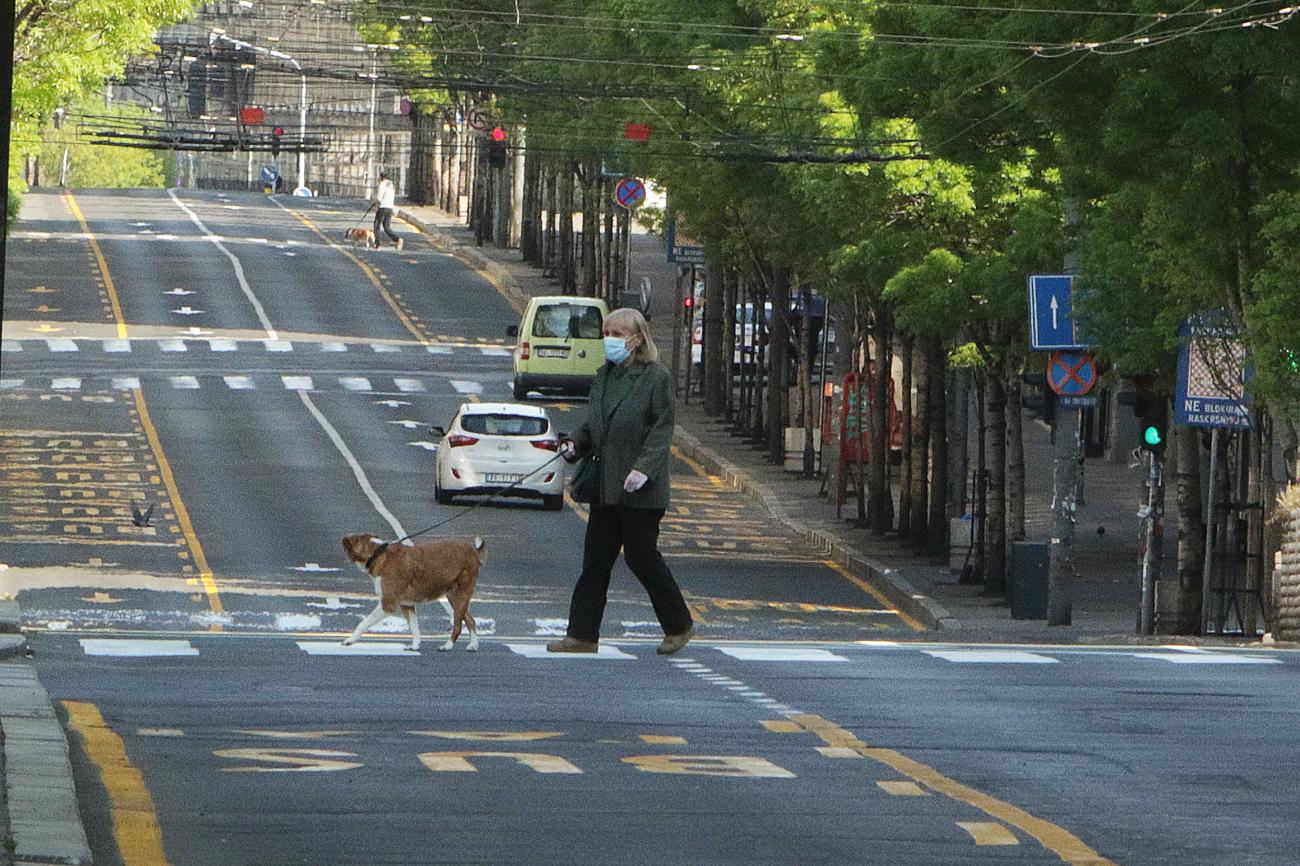 Coronavirus "ENTERS" the law: Fines RSD 5,000 to RSD 300,000 for violating measures
Members of the Serbian Parliament have adopted the Law on the Protection of the Population from Infectious Diseases.
The law was adopted by a majority of 189 votes, one vote against and one abstention.
Speaker of the Parliament, Ivica Dacic, said that there were justified reasons for the entry into force earlier than the eight days provided by law.
Amendments to the law introduce fines for violating protection measures. A person responsible for the application of personal protection measures against infection will be fined RSD 30,000 for a misdemeanour if he/she does not ensure the immediate application of those measures, and a natural person will be fined RSD 5,000 for a misdemeanour if he/she does not adhere to the measure of personal protection against infection.
A fine of RSD 300,000 will be imposed on a legal entity if it does not take actions and activities for the application of personal protection against infection, as well as if it does not designate a person responsible for the direct application of these measures, while an entrepreneur and a responsible person will be fined for that misdemeanour in the amount of RSD 150,000 and RSD 50,000 respectively.
The coronavirus was also included in the Proposed Amendments, and the category of contact was introduced as a person who is obliged to adhere to the measures and instructions determined by a doctor.
An unfavourable epidemiological situation, home isolation, self-isolation, quarantine, transportation, isolation, health surveillance in home conditions and personal protection were also introduced.
The amendments to the law also regulate that a certificate from an epidemiologist will be sufficient proof to the employer that a worker should not work for a certain period of time, and that he is entitled to a salary.
Amendments to the law authorize the minister to prescribe mandatory or recommended immunization for certain persons, and in order to prevent the introduction of the virus into the country, the minister may order protection measures and laboratory testing upon entering the country.
The Government of Serbia will be able to restrict the entry into Serbia of persons coming from countries with unfavourable epidemiological situation, decide on the opening of quarantine facilities, treatment abroad if the capacities in the country are filled, and form a Crisis Staff.
Supervision over the implementation of measures, in addition to the Sanitary Inspection, is performed by the local self-government through the Community Service Police.
A sanitary inspector, in addition to the authority he/she has had so far, can also make a misdemeanour order, while the Community Service Police can order the emptying of the area where the protection measures were violated, as well as the closing of the facility for up to 72 hours.
Izvor: Politika, Agencije
Foto: BIZLife