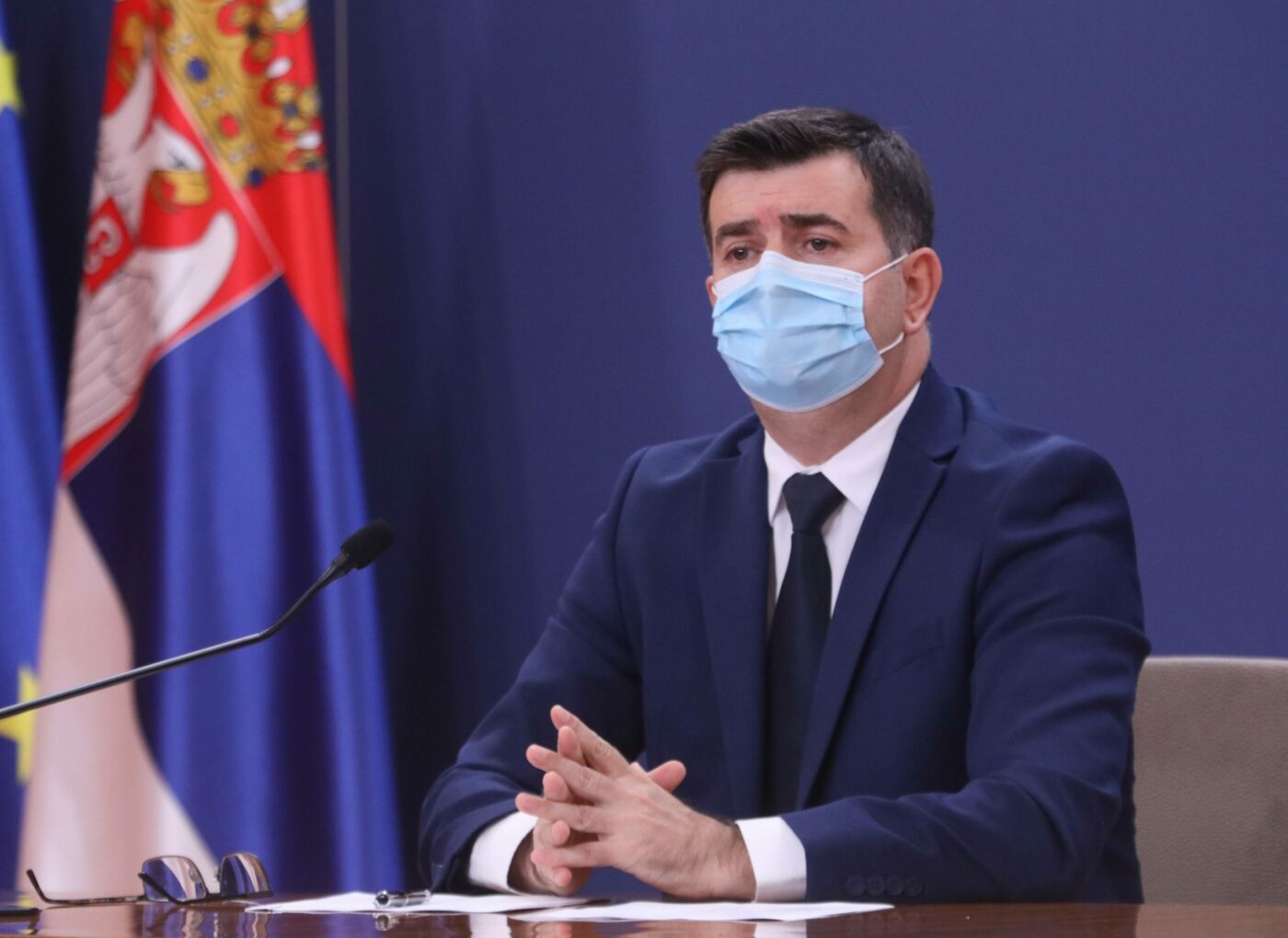 Djerlek: FOURTH WAVE is coming, this will be FIRST MEASURE
The fourth wave of coronavirus in Serbia is slowly intensifying and there are more and more people in hospitals with a severe clinical presentation, Mirsad Djerlek, State Secretary of the Ministry of Health, said for RTS. Most often, these are persons who have not been immunised and who are coming back from summer vacations or have attended major gatherings, such as weddings or night parties, Djerlek says.
"The number of examinations was 680 on August 8, and more than 1,000 yesterday. We have a larger number of receptions and we have to be ready for what awaits us. The fourth wave is intensifying and we are yet to feel its real power. About 80 percent of hospitalised patients are men, and what they have in common is that they are unvaccinated, and that they mostly returned from summer vacations or parties, said the State Secretary of the Ministry of Health as a guest in Jutarnji dnevnik program.
When it comes to immunisation, it is progressing slowly and we are now at 50.4 percent of vaccinated citizens.
"It is important that there is an upward trend, although this is not a sufficient number of vaccinated persons and we have to increase that number during the summer. At the covid hospital in Batajnica, we already have 150 hospitalised patients, and out of them, 90 percent are on oxygen support, and 50 percent are men, younger than 35," Djerlek said.
The State Secretary of the Ministry of Health says that if the trend of the increase in the number of infected persons continues, we cannot stay on the current measures.
"One of the first measures will be to limit the number of people at gatherings, at the moment, it is 500, without special permits from the Crisis Staff. If we have such a swift growth trend, the number of people who can come to gatherings will be reduced, regardless of whether these events are weddings, festivities or any other gathering," he stated, adding that it was not possible to wait for autumn for new measures to be introduced.
It should be said once again that 921 persons with coronavirus were registered yesterday in Serbia, while 5 patients lost their lives. 11,229 people were tested, and 20 patients are on ventilators.
Izvor: RTS
Foto: Beta