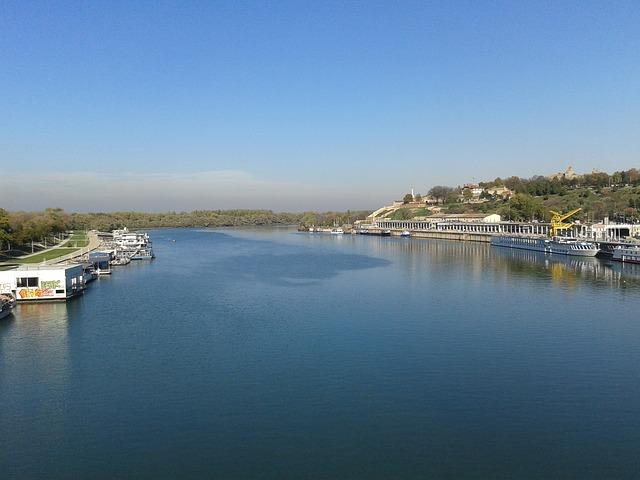 Djokovic and Beko provide the finances – Belgrade gets a new green oasis
What is the connection between Novak Djokovic, businessman Milan Beko, the World Bank and UNDP? The answer is a linear park – a future green oasis that will spread over 4.7 kilometers from the "Beton" Hall to Pancevo Bridge.
The project for the landscaping of the area of 47 hectares in Donji Dorcol will be developed by the US company Diller Scofidio + Renfro, and it should be financed by "this quartet," the Politika daily was told by the city's urban designer, Marko Stojcic. Architects from New York arrive today  for a two-day visit to Belgrade when details regarding the signing of the contract should be agreed on. The delegation from the Big Apple will also visit Republika Srpska because, according to Stojcic, they are seen as the authors of a part of the memorial complex of the Jasenovac camp site, reports the Politika daily.
"We talked to all four parties and they agreed to finance the master plan of the future linear park and I hope that we will sign the contract by the end of the month so that the architects who designed similar parks, High Line in Manhattan and Zaryadye in Moscow, could start working on the project as of May. Their ideas will be included in the detailed regulatory plan of the Belgrade park, Stojcic points out, adding that the idea to hire a design bureau from New York came, among others, from him.
This is the area that used to be occupied by the railway, and the idea of the city, adds Stojcic, is to connect the deserted part of Dorcol and the centre of Belgrade along the river.
The first phase of the transformation of this area will be the section from the Beton Hall to tennis courts Djokovic, and the last one will include the hinterland of the Port of Belgrade (Luka Beograd) with which the city has been going through a dispute for years in relation to the ownership of the land, which was the main obstacle that prevented the owner of the Port, Milan Beko, from starting the construction of "the city waterfront ", the predecessor to Belgrade Waterfront, designed by Daniel Libeskind, an American architect of Polish origin.
"Beko is interested in financing a part of the project from Pancevo Bridge to Marina Dorcol, so that the solutions of the American architects would not be contrary to the project that he plans to develop in that area," Stojcic said.
Izvor: Politika
Foto: Pixabay