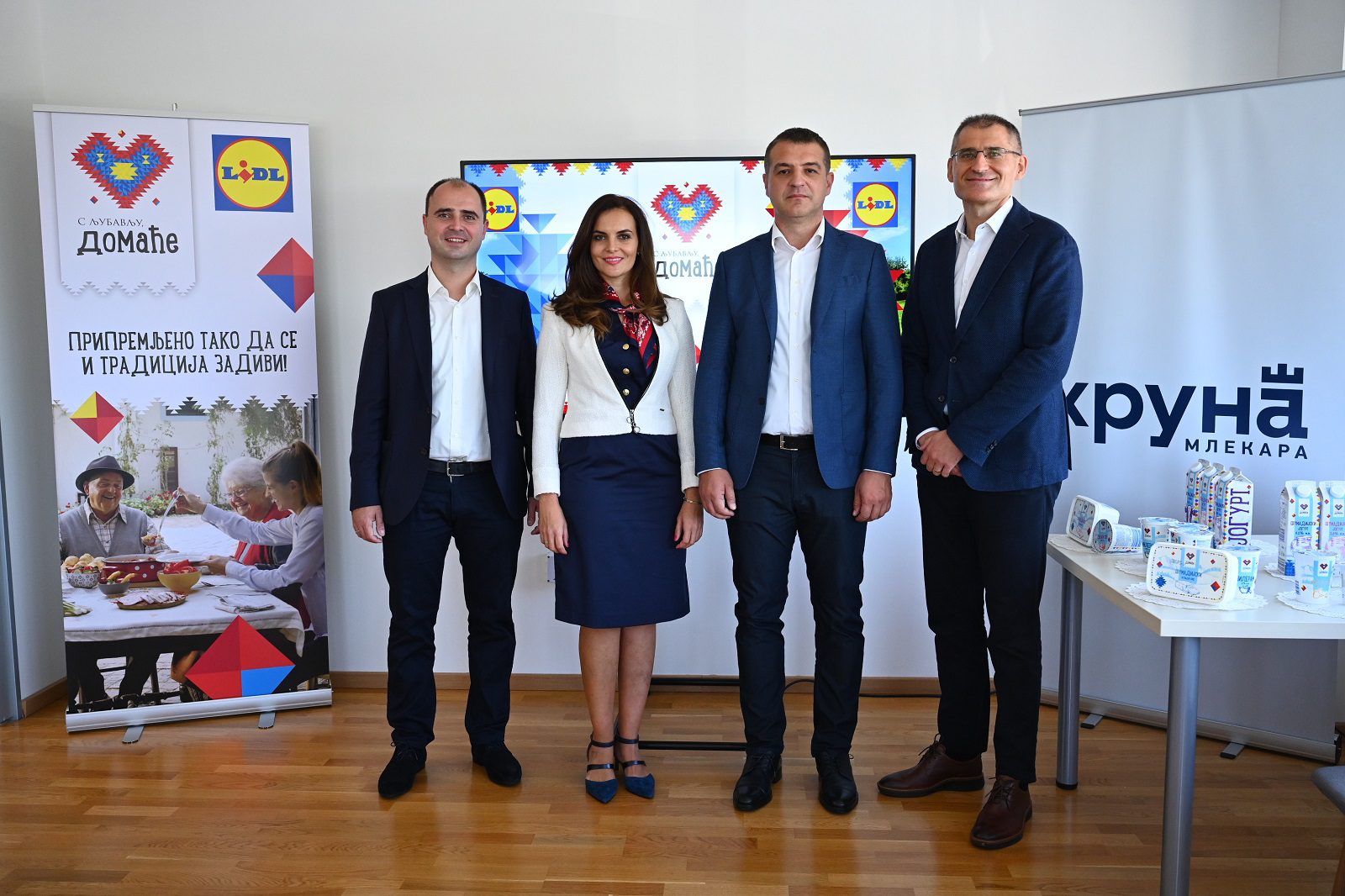 Kruna dairy producer has increased production THREE TIMES since it became Lidl's supplier
In just one year since it was established, the Kruna dairy producer from Velika Plana has increased production three times thanks to the fact that it became a supplier for the new Lidl brand, "S ljubavlju, domace".
"Cooperation with Lidl represents a big step forward for us and an opportunity to present our products on a broad market. Before this cooperation, we processed seven tons of milk a day, and today we process 22 tons, that is, three times more," the owner and director of the dairy, Stevo Zeljic, told reporters who visited the company.
He added that these business results were an indicator of the degree of the development of the company, due to increased needs, but also improved processes, in order to be more efficient, but also to preserve the quality and safety of products.
Under the brand name "S ljubavlju, domace", Kruna offers ten products in Lidl stores – yogurt, milk, cheese, and fresh milk and yogurt with four percent milk fat are on Lidl's shelves for the first time.
The dairy, which covers approximately 3,000 square meters, processes milk and dairy products with modern equipment of the latest generation, and after the basic processing, products undergo strict quality controls before they are sent to Lidl shelves.
General Manager of Lidl Serbia, Tomislav Sapina, points out that Lidl is committed to investing and that so far the company has invested EUR 390 million in Serbia.
"Cooperation with us is an excellent business opportunity, because in addition to distribution in 53 stores in Serbia, we also offer the potential for export through the network of Lidl stores in other countries. We expect that in 2021, the value of suppliers' exports through the Lidl system will be higher by EUR 5 million, mostly due to dairy products and products from the Lidl bakery", Sapina said.
Izvor: BIZLife
Foto: Lidl Srbija