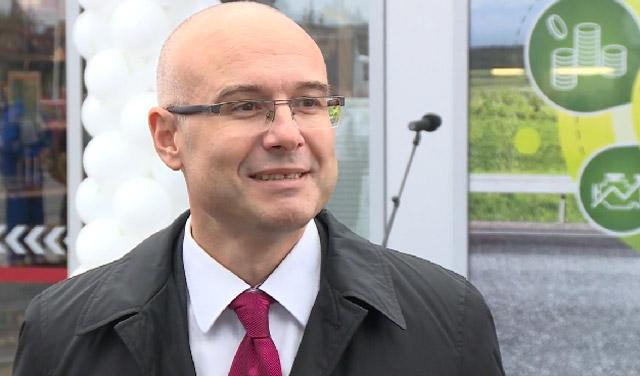 Milos Vucevic – a man who will demolish SPENS
"For the first ten years they will say who demolished it and in 20-30 years they will congratulate me," Mayor of Novi Sad, Milos Vucevic, told the reporters answering the question of whether he would be remembered as the man who demolished SPENS.
Vucevic's idea is that the Vojvodina Sports and Business Centre, better known as SPENS, should be demolished and that a smaller centre should be built in its place, and it is becoming more and more certain.
"Demolition is not the point, as some malicious people say. The point is the construction of a new sports centre, which would be absolutely economically most profitable – with new sports halls, a new ice rink, new swimming pools, new dressing rooms, new bathrooms, and without disco clubs or shops. Private businesses should do that. I am saying that new times call for the new Spens. That is my message," believes the Mayor of Novi Sad, Milos Vucevic.
As N1 TV reports, in front of Spens there is already a board indicating that the place is a construction site. Soon, behind a similar board, Spens itself could be gone. The head of the city no longer sees the sports-business complex there, but only a bottomless hole that is "eating" millions from the city budget, which is why, as a solution, he suggests excavators.
This decision is widely criticized by the public, but also by experts. Therefore, Aleksandar Bede of the Association of Architects of Novi Sad, says for N1 TV that Spens is much more than a bunch of concrete and marble: "A symbol, one of the supreme public spaces in the city and above all, the common property of everyone, precisely because it was financed and built through the voluntary extra tax. Even today, there are people who paid from their salaries for the construction of this building, so these people have to be asked about its future destiny."
Izvor: BIZLife, N1
Foto: Youtube screenshot