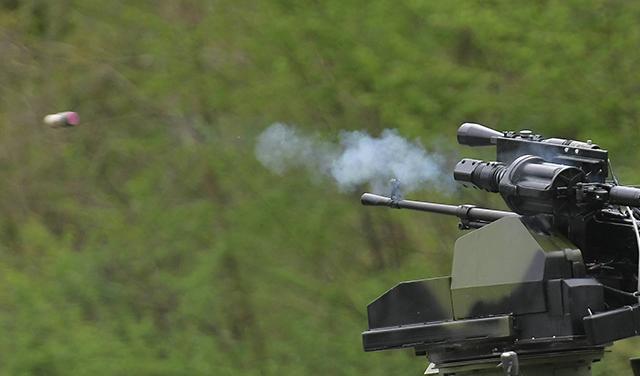 One third of the exports of Serbian WEAPONS ends up in the Middle East
Plants of the Serbian military industry are improving their business activities in the Middle East, and more than one third of exports of the entire armament and military equipment goes to the United Arab Emirates (UAE) and Saudi Arabia. As published by web portal "Balkanska bezbednosna mreza" (www.balkansec.net), official data on trade in armament and military equipment in 2017 show that UAE were in the first place when it comes to value of export, the US were second and Saudi Arabia was in third. A total of 36 percent of sold armament went to Emirates and Saudi Arabia, while Serbia, besides its weapons, sold weapons in the Middle East that is made in Croatia, Hungary and other neighbouring countries. "According to data from the report on trade in armament and military equipment, the value of exports to the United Arab Emirates was around US$ 138 million, and in Saudi Arabia it was slightly less than USS$ 62 million. That is not the total value of exports to the two Gulf countries, since part of the armament and equipment from Serbia went indirectly via companies registered in the US, Bulgaria, Cyprus and Slovenia," it is stated. That portal reports that orders from both the UAE and Saudi Arabia are linked with wars in the Middle East, since both states are fighting in Yemen, thus they are "in dire need" of ammunition. According to report, Serbia has delivered multi-barrel rocket launcher and hundreds of mortars, calibre 82 and 60 milimetres, while in Saudi Arabia it has delivered several thousand 122-milimetre rockets, multiple-barrel launchers, hand grenades, mortars, as well as heavy machine guns, machine guns and automatic rifles. Export data is published by the Ministry of Trade, with a delay of around year and a half. The report for 2017 was published in this year's July. In order to protect the interests of enterprises, it does not specify who the importer or exporter is and precisely what kind of goods is exported.
Izvor: Beta
Foto: MOD
What's your reaction?