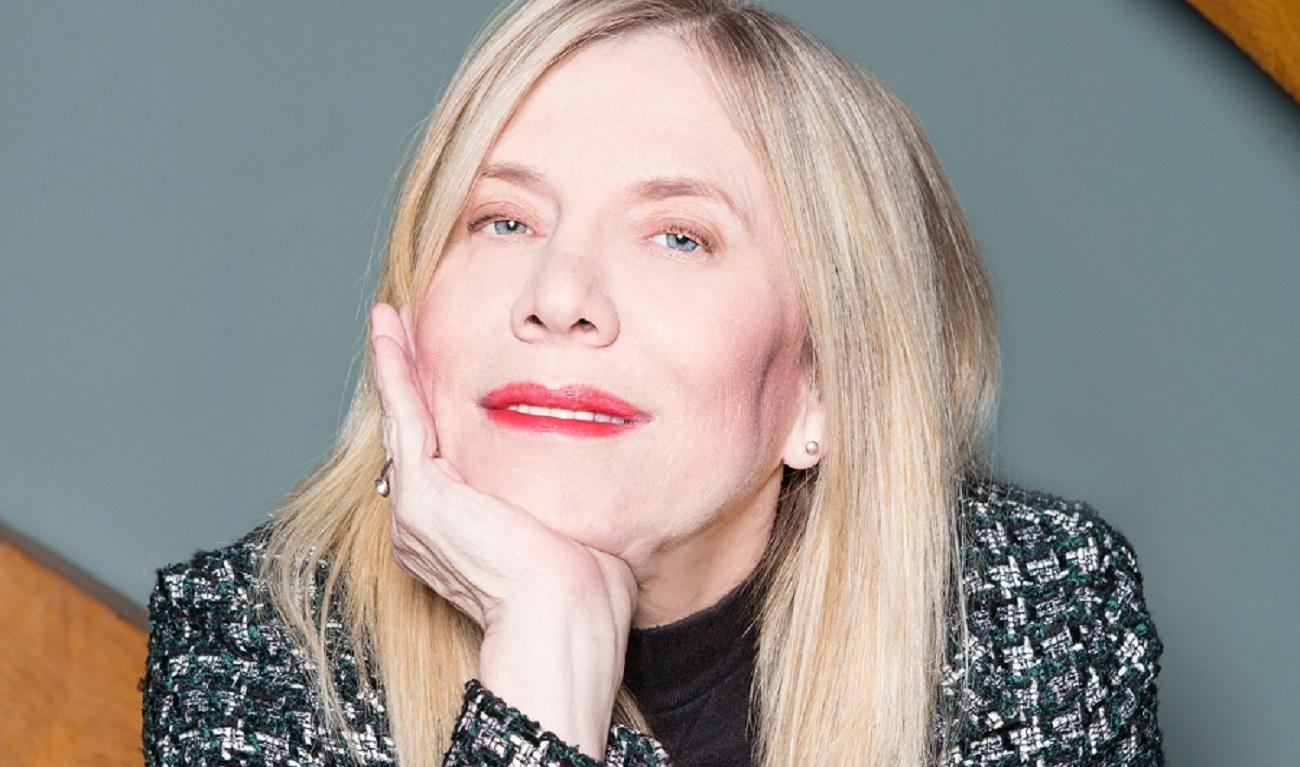 People will celebrate new types of heroes, more than they do Kim and Khloe Kardashian
"We have to think about actions – not words, about people – not profit, about vision – not personal interest. All these things are of vital relevance. There are no better times than these to step forward and say: 'This is how we help', and not to boast about it, but to make our employees and their friends and families aware of the fact that the company understands what the whole world is going through. What are we waiting for to be kinder, gentler, to collaborate, be empathic and to help?"
These are the words of Marian Salzman, one of the most successful women in the marketing world. She is a multiple-winning PR expert, a feminist icon and activist, a public speaker in front of sold-out audiences. One of the most famous trend-spotters in the world and the woman known as being the first to establish the term "metrosexual" in public.  She the author and co-author of as many as 17 books and she now works in Philip Morris International (PMI) as Senior Vice-President, Global Communications.
In an interview she gave for BIZLife, Marian Salzman led us through her thoughts about the crisis caused by the coronavirus epidemic and what she calls "strange days for communicators and the world".
"This pandemic has surprised us all. I won't say that it totally surprised us because some 15 years ago, when SARS emerged, I already wrote about a potential pandemic. But we never really expected it to be something that would touch us all; we always thought that it would be something that would happen to somebody else," says Marian Salzman, noting that now there is pre-coronavirus life and post-coronavirus life, which is yet to come, since COVID-19 19 is not over.
Who would say that social distance can be so social
Marian Salzman says that there are certain sign showing us that our lives could even be better in the future, but that we need to adhere to the feeling of togetherness we have developed during the epidemic.
"I have a female friend in London who is somewhat younger than most of her neighbours, and she has been procuring large volumes of basic provisions for her neighbours who cannot leave their homes once in three days. We see growing support to underpaid workers who perform jobs we perceive as vital. To teachers, medical doctors, nurses, auxiliary staff in hospitals… We realise how hard they work and how underpaid they are. Also, we demand something more from brands and companies. It is no longer enough for brands to try to sell you something; they need to step forward, be relevant and make contribution," notes Marian Salzman.
According to her, the term 'social distance' has proven to be very social, while virtual has become vital. "Who would have known that social distancing could be so social? How many of you celebrated Easter, Pesach or Ramadan with family via a computer? Perhaps it's not perfect, but it's definitely good for the soul. The Internet is now our workplace, our school, our therapist, MD's office, our source of entertainment. Good deeds are not so random anymore and are not surprising. It's become popular to wish a happy birthday from a car. Communities get together around local companies, tend to buy local products, support local entrepreneurs, small business owners. Corporations collaborate to support employees and make isolation easier for them. Celebrities express their talents, humour and support from their living rooms on social media. And I think that we see the humanisation of many celebrities as a consequence of the entire chaos related to the pandemic," notes she, adding that it is what we expect from companies – less talk, more action:
"We expect companies to step forward and help. Especially at the beginning of the epidemic, many marketers were forced to fill in the gap in communication; they had an idea that they should communicate, but they didn't know what they should do.  We want companies we trust. We want to see companies care for their employees, clients and community. We want them to show that they strive to protect them – both from the pandemic and from the economic downfall. This pandemic has definitely caused an economic tsunami. Marketers have to think about creative and personal ways of providing their contribution, either by supporting companies in problems or the unemployed, or by striving to lift up people's spirits and to give them hope, help those in need."
How PMI helped
She says that brands should protect and support employees and customers, adding that, from her company's perspective, they are looking for partners who put people first, implement measures, enable teleworking and encourage social distancing.
"You have to allocate resources to those who can help. In the case of the pandemic, we need medicines and a vaccine and companies developing them should be helped, because it is very expensive. We have to be grateful to all those who help, and we will overcome the crisis more quickly and with less damage, with as few deaths and financial losses as possible, if the largest organisations help and take part of the burden. That is something we in Philip Morris pay special attention to," says Marian.
"We have donated 30 million dollars, and even more than that, from food banks to people at the front line of the response, wherever it's been needed. We've helped in any way possible where communities have asked us to step forward and help. And I think that by retaining 77,000 employees and preserving all jobs, we have really contributed to local economies. We have really been open for sharing and providing all our available resources. So, if you are a local administration and you need office space for a crisis team, you can come and use our space, our security and our technology. I think that we've really stepped forward and said: 'How can we help? How do you want us to help?' So, at some places we've helped by donating funds to food banks. At others, respirators have been required," added she.
Leadership at the time of the pandemic
PMI's Senior Vice-President, Global Communications, says that the employees of the company she works for have actively been fighting coronavirus from the start, including initiatives in more than 60 countries where the employees live and work. She underlines that, in addition to following guidelines of the authorities, PMI has defined a set of key principles in order to ensure that its employees know that they have safe jobs and full salary.
"It's important for us that our employees know that, regardless of all the bad things that have been happening, their families will be protected. Our community initiatives have included both financial donations and volunteerism.  We use our plants and labs for the production of hand disinfectants or for the delivery of provisions to those in need. We have procured and donated equipment such as respirators or safety masks," emphasised Marian.
She has also noted that female leaders in the world have done a great job in making people feel better and that a more emotionally aware leadership style has emerged: "I think that probably no one has done their job better that the prime minister of New Zealand. A more feminine or at least a more emotionally aware leadership style has emerged, where you admit to people that you are concerned, but after that you tell them: 'Here's what you should do, and I'll be here to do it with you.' Also, I think that leaders have had to become more determined. There are situations where you can't make a decision based on complete information and then you have to trust your instincts. But you have to gather all evidence and science-based facts to make your decision."
Marian has also shared with us how a big company such as PMI has tackled challenges brought by the epidemic and what, in her opinion, has been the most valuable lesson and the biggest mistake during several months of work from home.
"PMI has probably made a five-year digital progress in five days. Where we were on March 05 compared to March 12 – it was a totally different story. Everyone was provided with equipment. Everyone was at home. It seemed like we had opened 45,000 new offices. We have recently conducted a survey among hundreds of people working in global communications. 75 percent of them say that they don't want to go back to the old way of work. About a half of them want to work from home in the future as well, while the other half would rather come back to the office to see friends, attend meetings, but they do not want to be time-bound. They don't want to come to the office when the sun rises and leave when it when gets down. They don't want to go to work from unnecessary reasons. I'd say that it is the most important lesson. We've been wrong in not recognising that moms and dads work from home, sometimes in small space, and that sometimes children are focused on school. We haven't recognised how much time parents have had to spend with children in learning online. And I think that, if we tackled this issue again, we would ask people at what time they plan to work, when it would be most suitable for them and then we would try to adjust to that. I also think that we had too many meetings."
Future predictions
In regard to emerging trends, Marian Salzman thinks that online learning is the one that will stay with us after the virus is gone and that we will encounter a lot of social changes in the future.
"I think that online learning will stay with us after the virus is gone. You can now hear a lot of bad things about it. But, the reality is that you could be in Sarajevo and attend a lecture at Harvard University on the same evening. That's why I think that online learning will progress and that it won't go away. I also think that e-commerce will stay and continue to advance. I think that the changes that have occurred since March are equal to those we would have to wait for another five to ten year under normal circumstances," said she.
"I think that we will see people celebrating new types of heroes. The new heroes will be nurses and medical doctors, rather than Kim and Khloe Kardashian. There will be slightly less interest in celebrities, especially in those who have not made a difference at the time of crisis. I think that people will be more polarised about the things they like and they will be much more loyal to them. Perhaps this will sound crazy, but I think that car makers will benefit after the epidemic. People will be sceptical and anxious about public transport and everyone will want to own a car. I think that many people will not go on a summer holiday in the next two years. In personal relations, you'll see an amazing increase of people trying to enter a relationship faster because they don't want to stay alone. I think that people will have to learn how to collaborate, as well as how to be more independent, namely less dependent on external services. I think that you will see a lot of social changes. Unfortunately, you'll also see a rise of populist governments, who will distance themselves from the world and become increasingly independent and less engaged with other countries, other cultures, so I think that you will also see growing anger and hatred. Unfortunately," estimates Marian Salzman.
Izvor: BIZLife magazin
Foto: PMI
Piše: Marijana Stevanović