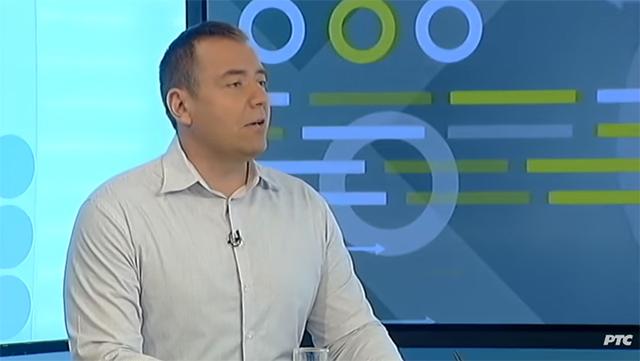 Resident of Nis who sold the company for 165 million told us what THE BEST BUSINESS is
Nikola Bozinovic is the founder and CEO of the company Frame, a cloud-based enterprise which was sold to the American cloud computing software company Nutanix for as much as US$165 million dollars several days ago.
When we asked him for some business advice, he told us all this "in one breath".
"There is a fear of failure here. We have this as a kind of business characteristic, working on the "safe side". The standard set phrase is: "why should I try when it can fail." Here (in the United States), failure is also respected and sometimes even celebrated, as long as there was a maximum effort and honest business approach. Some of the biggest lessons come from failing, but a healthy dose of reflection is needed as well (an analysis of what actually happened).
Perhaps the most important difference between Serbia and the United States is that many people will help you in America without expecting any benefit from it. Here in the U.S. this is called the "pay it forward" principle and is one of the basic functioning principles of this system. I left Serbia 18 years ago, but it seems to me that the principle "what is in it for me" often applies. Jobs are seen as a chance to "earn extra cash," as musician Rambo Amadeus would say. Instead of spending time in product and business development, plenty of time is spent drinking coffees, having lunches and dinners during which contact with "influential" players is sought. And then many people are waiting to "score" a deal of a lifetime, instead of building a business through quick iterations and clear metrics. Generally there is no such thing in the Silicon Valley. Everyone is committed to development of a real idea, which indeed creates value. I would like Frame to set standards for how things can be done in the right way. My personal goal is to transfer as much of this spirit as possible to Serbia, above all to the younger generation that is open to change its way of thinking and boost development of the country.
Izvor: BIZLife
Foto: Youtube screenshot
What's your reaction?