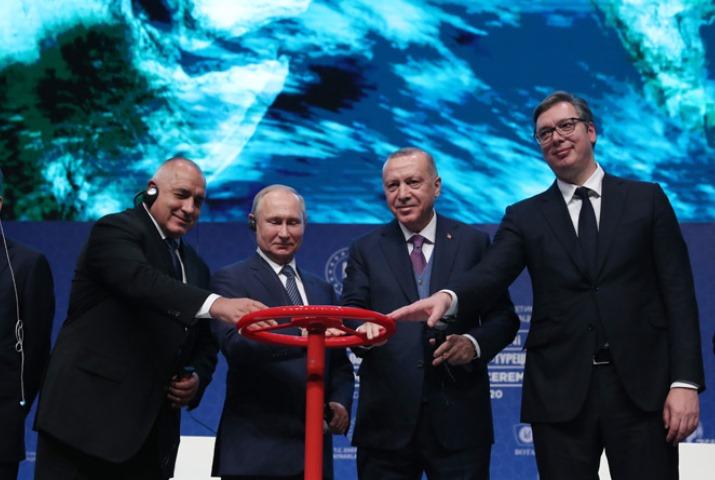 Serbian construction industry BACK ON ITS FEET due to TurkStream, railways, as well as a little bit of "illegal construction"
The value of construction work in Serbia in the last three months of the year before increased by as much as 56.3 percent, in comparison to the last quarter of 2018, data from the Statistical Office of the Republic of Serbia (SORS) show. According to the SORS data, the value of contracted works increased as well, i.e. it more than doubled when looking at the number of contracted works in the last three months of the year before, in comparison to the same period in 2018. When it comes to the type of construction works, as explained by SORS for the "Danas" daily newspaper, the value of construction works performed on roads, pipelines, complex industrial buildings increased by 66.2 percent, and by 38.5 percent on buildings. "Works on the construction of the backbone gas pipeline TurkStream, stretching from the Bulgarian to Hungarian border, modernization of the railway Belgrade-Budapest, as well as works on the construction of Surcin-Obrenovac highway, which was open for traffic back in December, had the biggest impact on the increase in value of executed construction works, point out in SORS. Although works on corridors and railways were completed at an accelerated pace, interlocutors of the Belgrade based newspaper point out that housing construction is also responsible for this growth. "There is a lot of construction work lately, both individual and mass. There are more and more large investors, certain real estate investment funds, as well as individuals who have foreign currency savings and who have decided to invest in housing construction because it is better and safer for them than to put money in the bank," notes the president of the Serbian Chamber of Construction, Goran Rodic. Rodic says that the illegal construction represents a major issue, especially on mountains which should be protected, such as Kopaonik, Zlatibor, Stara planina, Golija.
Izvor: Danas
Foto: tccb.gov_.tr
What's your reaction?