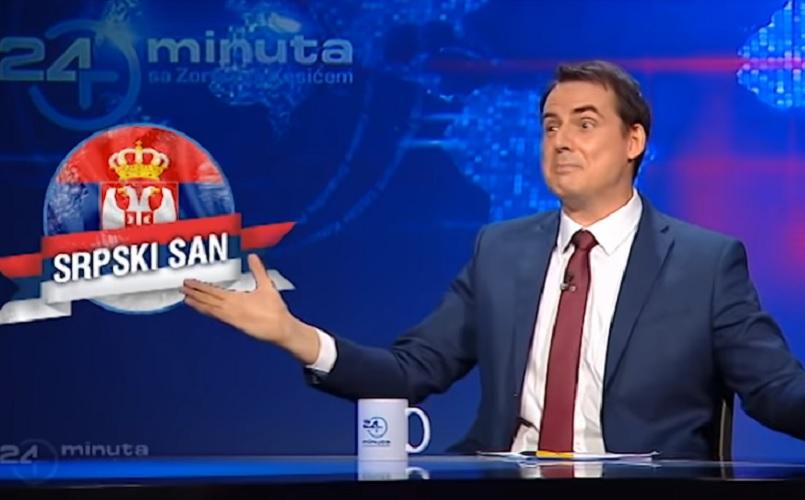 This is BIZLife 2019 STATEMENT OF THE YEAR!
The BIZLife 2019 "Statement of the Year" came from Zoran Kesic, the author of the TV show "24 minuta". According to the number of likes, comments and shares, he has won convincingly on both our social networks Facebook and Instagram. In his TV show in November, Kesic referred to a speech by the leader of the SNS, Aleksandar Vucic, in which he said that the Serbian dream was "apartments for young married couples, programs for young people, for young people to stay here and buy cars earlier than usually, to be able to leave their parents earlier, to be able to start a family earlier, giving birth to more children and thus solving demographic problems." Here is what Kesic replied:
"That's right! The Serbian dream is higher salaries, apartments for young people, more children, but why stop there with Serbian dreams? Why would we wake up? Let's continue to dream Serbian dreams. The Serbian dream is also functioning institutions, a system that does not depend on one man, equipped hospitals and schools and enough kindergartens that do not require knowing the right people, healthcare that does not require knowing the right people, employment that does not require being a party member. The Serbian dream is also the media that can criticize anyone, the police who come when citizens call them, the prosecutor's office that responds to affairs, the judiciary system that adopts fair verdicts. The Serbian dream is a country where there are no untouchables, a country where corruption and making lucrative business deals for your daddy's company get you a kick in the butt. A kick out of the government and in the butt. The Serbian dream is a state where 'phantoms' cannot tear down an entire street in the middle of the night, and in which plagiarists are dismissed and punished, and faculty professors do not act like victims suffering from the Stockholm syndrome. The Serbian dream is a river instead of pipes, sewage instead of an expensive and disgusting Christmas tree, the Serbian dream is a metro instead of a cable car. Maybe all this seems like a dream, maybe it seem that this will never become a reality, but, folks, a young radical, 30 years ago, dreamed of becoming president, and behold, dreams come true. So let's dream!…Or maybe we should not dream any longer, we have dreamt long enough, maybe the only way to really make the Serbian dream come true is to wake up and end this Serbian nightmare."
What's your reaction?