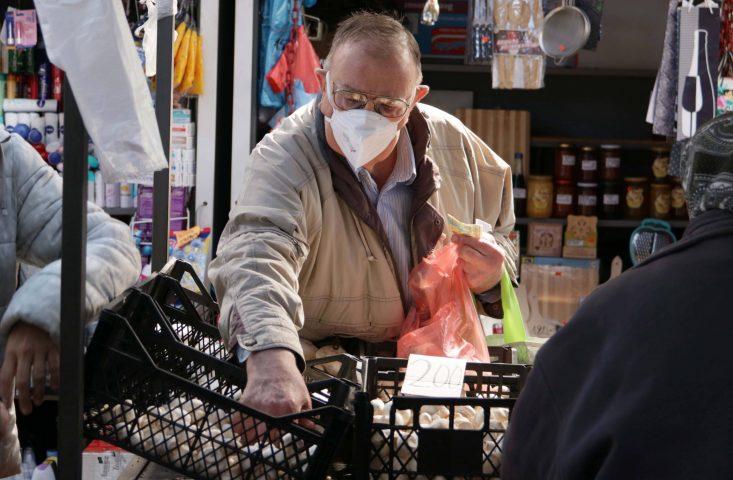 Belgrade: Markets CLOSED, hairdressers' salons and betting shops work SHORTER HOURS
The City Emergency Staff on the territory of the City of Belgrade has announced that, in agreement with the Economy Secretariat, it will limit the opening hours of retail and service facilities, such as hairdressers', betting shops and the like. On weekends, their opening hours will be until 1 pm and on weekdays until 3 pm. Only one client may be served in service facilities, with due adherence to all protection measures, the City of Belgrade said in a statement. As a reminder, Deputy Mayor Goran Vesic announced that all the markets on the territory of the City of Belgrade would be closed, in accordance with the provisions of the Government of Serbia. Since the start of the state of emergency in Serbia, all educational institutions have been closed, and after the introduction of new measures, public transport has been abolished, cafes and restaurants are not allowed to work, as a measure of preventing the further spread of the coronavirus. Facilities such as hairdressers' salons and betting shops will continue to work with shorter opening hours. The Alliance for Serbia is advocating for the closure of these facilities as well, because "it makes no sense for betting shops to be open, while outdoor city markets are closed, and so are schools, kindergartens, restaurants, shopping malls, cafes and parks," said the head of the parliamentary group of the Alliance for Serbia, Nikola Jovanovic, reports the Beta agency. "Any gathering of citizens, especially for a banal reason such as playing poker, poses an unnecessary risk to public health," Jovanovic said.
Izvor: BIZlife/Beta
Foto: Beta
What's your reaction?