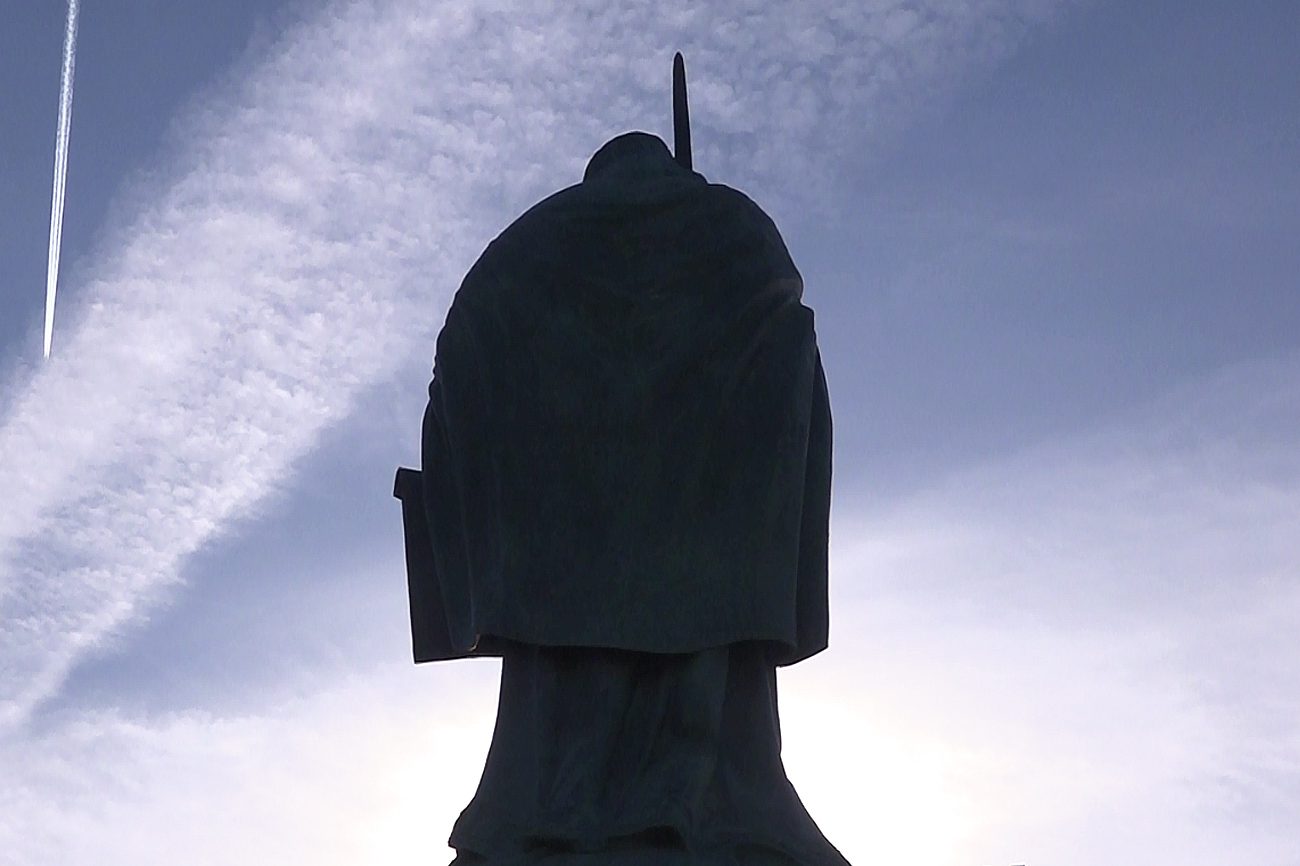 Bills keep coming: Neither the sculptor nor Vesic KNOW how much the monument cost
Russian sculptor Alexander Rukavishnikov, the author of the monument to Stefan Nemanja at Savski trg, has said that neither he nor the deputy mayor of Belgrade know the price of the said monument, because, as he stated, the bills for making the monument are still coming.
"Neither Mr. Vesic nor I can tell you the truth about how much the monument costs, because I really do not know how much money I spent on this monument. I am still receiving the bills that I am paying," Rukavishnikov said when asked by Nova.rs how much the monument cost and when asked to allow the city authorities, i.e. Deputy Mayor Goran Vesic to announce the price of the monument, since Vesic himself said a few days ago that it was the Russian sculptor who demanded that the price of the monument be kept secret until the works were completed.
The Russian sculptor added that he had an associate, whom Vesic also knew, named Alan, who "constantly thinks of something new when he is collecting and adding bills".
"He complicates things all the time, I get annoyed, he writes everything down in a notebook, various debts, and I tell him 'can you add everything up and tell us how much money we spent', and he says 'I can't, because that bills are still arriving. We don't know how much we spent," Rukavishnikov explained and said that they had not yet paid all the bills for the figure of the monument.
He did not answer the question of Nova.rs about the price of the monument they agreed on when they contracted the job.
Deputy Mayor Goran Vesic also joined the conversation, thanking the guest from Russia for the answer and noting that the question of Nova.rs was "another ugly attempt" to talk about the monument.
"I agree with the lady, it is also in my interest to know if I have earned anything or I am in the red," the guest from Russia commented regarding Vesic's displeasure with the question.
Rukavishnikov did not answer whether there were any subsequent requests from Belgrade to change certain segments of the monument and to explain why the cross from the initial version of the monument was replaced with a sword in the final version.
He visited the monument only tonight, because he was prevented from attending the opening ceremony on January 27 due to illness.
Izvor: Nova S
Foto: BIZLife