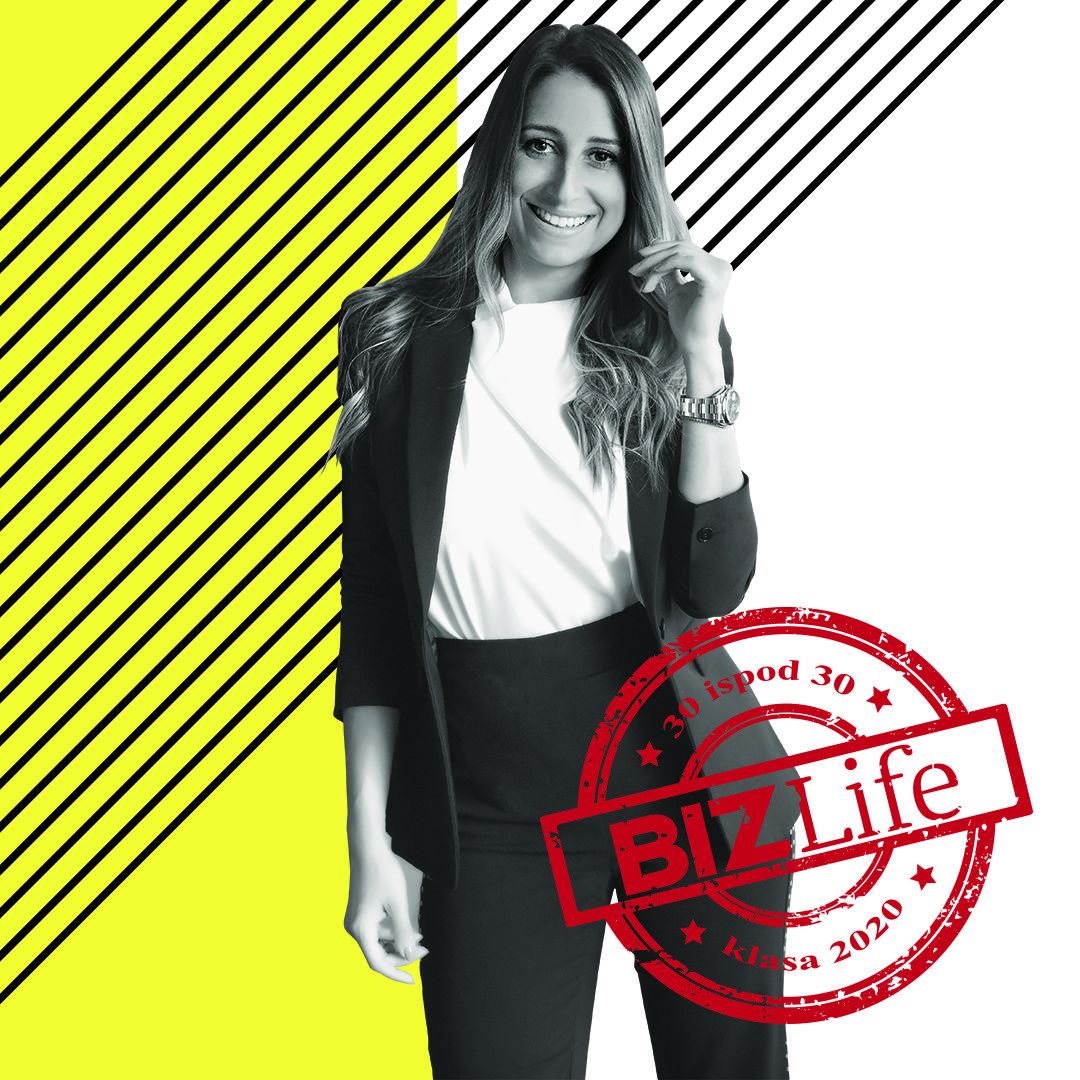 BIZLife "30 under 30" list: Dragana Atanasov Poparic, Business Director, "Hive Ventures Services" in Serbia
Dragana was born in Belgrade in 1990, where she completed her basic business studies. From an early age, she had a desire to continue professional development abroad, and in Switzerland she enrolled in master's studies in the field of international business, at SBS Swiss Business School. She started her career at the company "Nicoll Curtin Technology" (part of the global "Hive Group") in Zurich in 2014. Six years later, Dragana is at the position of deputy director in the same company and general director of the branch office in Serbia, which is why she is on a regular route Belgrade-Zurich. Dragana spends her free time with family and friends, loves to travel and trains boxing.
Why did you decide to stay in Serbia?
From the current perspective, I can safely say that for years I have paved the way that led to my return to Serbia. Although I built my career in Switzerland, a country where I often and gladly reside, Serbia is my home, a place where friends and family are. I was waiting for a business opportunity that would make my return to Serbia possible. That happened when I opened a branch office of the company I work for in Belgrade. I have always loved the job that I do, but now I enjoy it even more, since I cooperate with our people. To be able to contribute to the employment and support of young and talented people in Serbia gives me great satisfaction. From a young age I had ambitions and plans for my career, and my return to Serbia is a continuation, or the beginning of something special.
What did you want to be when you were little?
A successful businesswoman.
Favourite school subject?
English Language.
Business role model?
I grew up following the example of several strong and business-wise successful women from my environment. I find admirable the way they achieve balance between family and work, and this is something I strive towards.
Izvor: BIZLife magazin
Foto: BIZLife