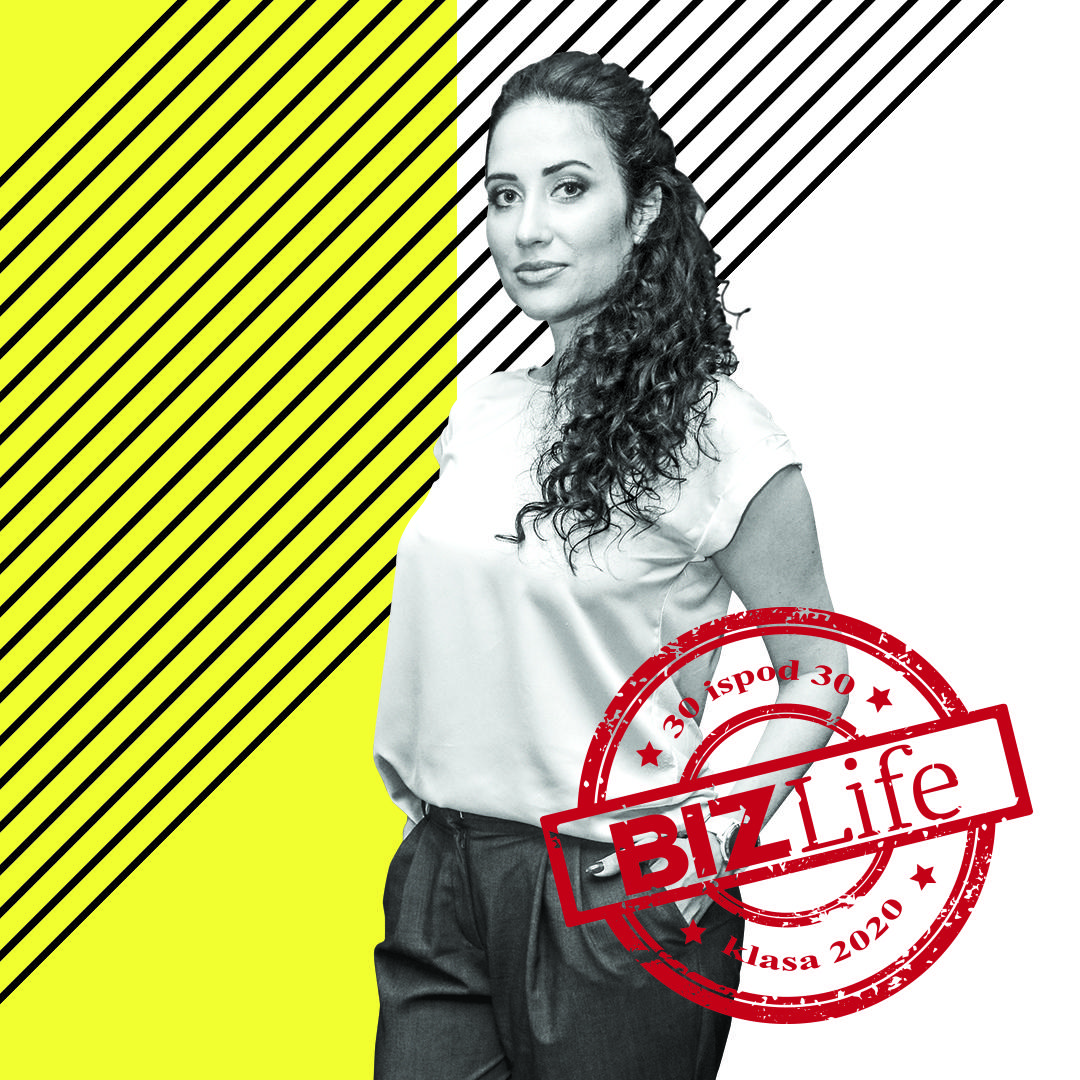 BIZLife "30 under 30" list: Jovana Pijanec, Projects and Analysis Department Manager, OTP bank Serbia
Until joining the bank, in 2017, she held the position of project manager for three years, primarily focused on IT projects at the company sTech d.o.o., which is a part of the UNIQA group, where she also began her career.
She joined the OTP bank team as a senior business analyst in the Business Analysis Service of the DPA department. She progressed very quickly to the position of project and analysis expert, with a focus on projects from the sector of resources. Thanks to an admirable level of planning and coordination of activities, as well as excellent approach and speed in problem solving, since 2018 she has been managing the team from the position of business partner for projects and analysis, in charge of the Business Affairs Department.
She graduated from the Faculty of Organizational Sciences. As a team player and a leader who easily establishes long-term relationships with colleagues and vendors, she also has strong communication skills, expertise, responsibility and focus on results. In short, Jovana manages the bank department and participates in coordination and implementation of projects and activities in order to achieve defined goals, through implementation of regulatory, business, process and technical changes and in accordance with the bank's strategy and requirements of the management.
Why did you decide to stay in Serbia?
Because of family, friends and colleagues with whom I work every day, and who bring me joy. Of course, the development of my career was also influenced by faculty, which I wanted to finish and which was a good starting point for my first job and specialization, so I would point out that the choice I made then was the right one. Today, I am in this position thanks to that education, but also companies that trust young people, allow creativity, motivate and stimulate further personal development. I believe that everyone with a good motivation and support of the environment can succeed and realize their dreams, because a positive approach and team spirit open every door.
Izvor: BIZLife magazin
Foto: BIZLife magazin
What's your reaction?