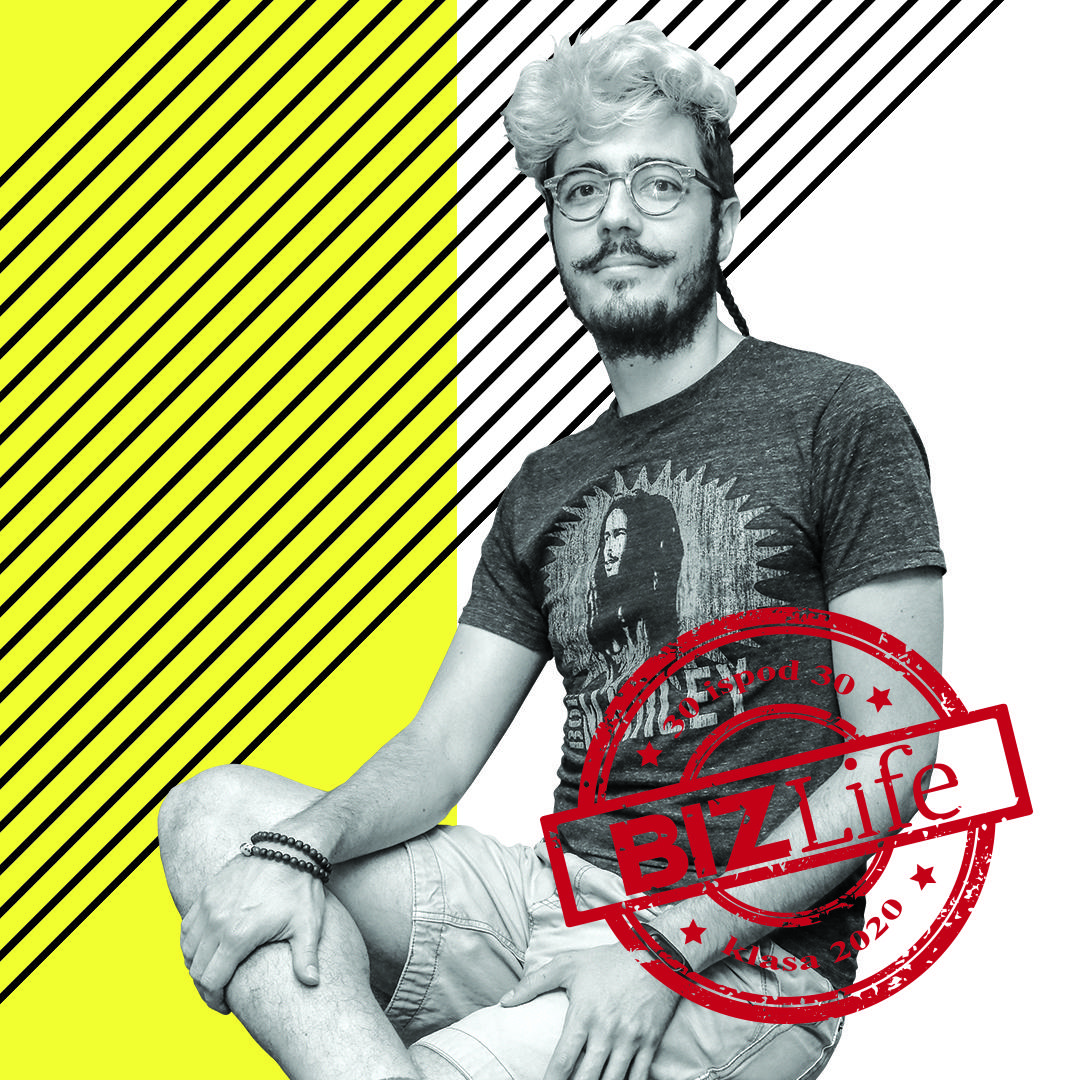 BIZLife "30 under 30" list: Pavle Krivokuca, Managing Partner & Chief Revenue Officer, Impact Hub Belgrade
Pavle is a professional generalist who likes to import different elements of business into one system. His specialization is process optimization and customer-based business development, which he does as a Chief Revenue Officer of Impact Hub Belgrade, in which he is also a partner. He studied high school and elementary school in Ivanjica, and then studied at the Faculty of Organizational Sciences in Belgrade. He is an alumni of the student organization AIESEC and a member of Mensa Serbia. He had an atypical professional experience – although he is 27 years old, he has 12 years of work experience. He started with youth activism, as during high school years he successfully wrote and received projects through the Ivanjica Youth Office, Scouts, Junior Achievement, and later through the two of his NGOs. At the beginning of his studies, he worked as a lecturer and consultant for applying for EU projects, and after that, he started his first (unsuccessful) startup and another business. After that, he joined the Impact Hub Belgrade team, a few months before the opening, in the autumn of 2014.
He has rich experience, as has worked successfully with over 800 organizations and companies, led over 500 people in teams and worked directly on business development as an expert and mentor with over 200 startups and businesses.
Currently, his focus through his work at Impact Hub is on creating a 360connect.online – the largest entrepreneurial community in the region with a large resource base, experts and mentors for startup founders and small growing businesses.
Why did you decide to stay in Serbia?
I had the opportunity to travel a lot and I saw a lifestyle out there in the West. However, here the balance between life and work can be very nice. On the other hand, I am lucky, even though I am geographically in Serbia, it is as if I am not working with the Serbian market, as I am focused on companies and startups abroad.
What did you want to be when you were little?
A craftsman. I have always been fascinated by what a person can make with his hands, whether that is from wood, metal or something else.
Favourite school subject?
I don't believe in favourite categories, I liked several subjects and was good in them, that's why even today I am a good generalist and integrator.
Business role model?
Richard Branson, because as a dyslexic outcast he became a serial entrepreneur and leader.
Izvor: BIZLife magazin