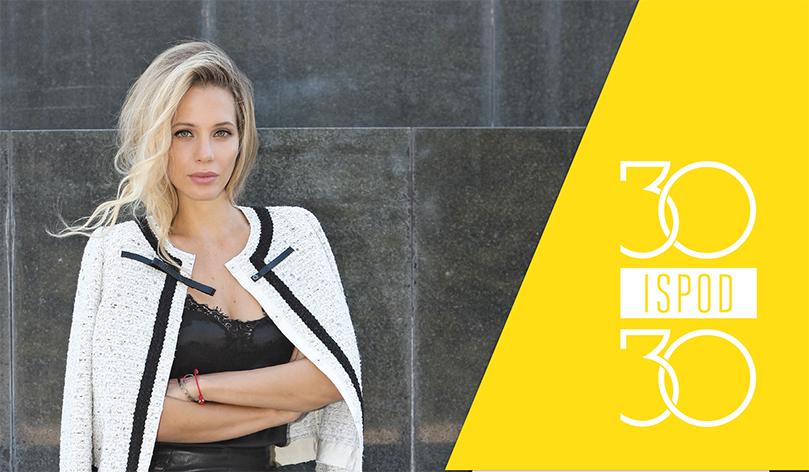 BIZLife "30 under 30": Manja Babovic, Brand Development Director, Fashion Company
Manja completed her studies in London at the Department of Global Financial Management of Regent University. During her studies, she worked as a model and participated in fashion shows in Paris, Milan and New York. During that period, she also worked in campaigns for Sports Illustrated, Triumph, Fornarina, Diesel, Adidas. After completing her studies, she came to the Fashion Company, where she worked as a Brand Manager Assistant for Tommy Hilfiger, Calvin Klein, Levis, Wrangler, and in 2017 she became a Brand Manager for Steve Madden. Since last year, she has been Brand Development Director of this company and she has been working on the development and strategy of the brands, such as Havaianas, and the PVH Group. She speaks English, Russian and French.
Is there anything you have had to sacrifice in order to get where you are now? Business entails certain sacrifice. When a person is well organized, the sacrifice can be moderate. From an early age, I have had great teachers, and I apply this practice daily in the business I am engaged in.
Has success reached you or have you achieved success? Success is achieved, not the other way around. Chances are like signs along the road. They need to be recognized and used in the right way.
What is the most important lesson you have learned in your work so far? Commitment, work, faith and loyalty are the prerequisites for success.
What is the ultimate goal? To continually grow on a personal and professional level and to always push the boundaries of what you aspire to. You can always do more and better. The only thing that matters is not to lose oneself in the process.
Favourite subject at school? Psychology – it helps to define a feeling or presentiment.
Your first job? Modelling.
Business role model? My father – a role model in terms of business and everything else.
A song as a motto? I often listen to the song "Shallow" from the movie "A Star Is Born". Love is the best driving force.
Izvor: BIZLife magazin