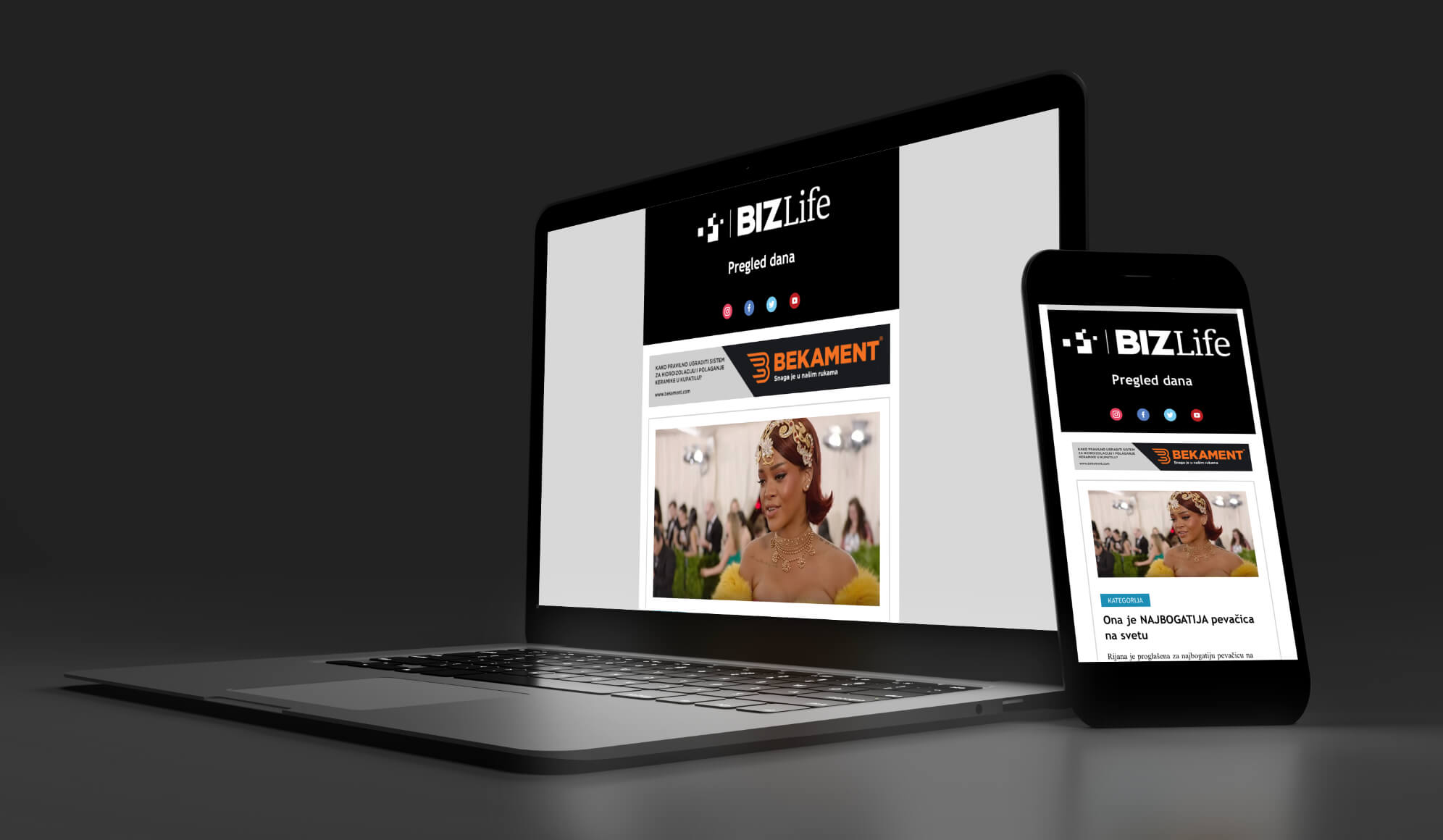 BIZLife portal among the best in respecting personal data protection standards
The SHARE Foundation has published the first Media Privacy Index in Serbia, ranking 50 online media from the aspect of respecting personal data protection standards, and the BIZLife portal is positioned among the first three media outlets.
The Privacy Index was created to map the situation as a starting point, but also as a space to improve the current media practices in Serbia.
Five best ranked media outlets include: Danas daily (82/100), Mozzart Sport (81/100), BizLife (79/100), B92 (74/100), Radio 021 (74/100).
Regarding the BIZLife portal, the report states that the connection between the device and the website is secure, the privacy policy was rated as the highest and it almost completely fulfils all the obligations prescribed by the law on informing users about processing personal data. The website notifies users that it uses cookies, but it does not provide an easy way to deny consent. A significant number of cookies and trackers is placed, including the most intrusive ones.
BizLife user registration is not covered by the privacy policy, but a minimum of data related to the purpose is collected in this way. There are no decisions against this media outlet for violating the code of ethics in the field of privacy, as stated in the explanation of the Media Privacy Index.
Experts from the SHARE Foundation, who are the creators of this survey, announce that the research will be repeated periodically in order to monitor the development of media practices and update changes.
"Two years after the new law came into force, the media have not fully harmonised their online operations with the prescribed principles, while some of them use intrusive technical tools for collecting and processing personal data. We should not forget that privacy standards are relatively new and that the process of harmonising practices is still ongoing. The media sector is going through a transition brought on by the implementation of all the rules that refer to the respect of users' privacy", the SHARE Foundation points out.
The research methodology is based on the standards of the global technical and civil community and on the obligations arising from the Law on Personal Data Protection and the ethical principles of the journalistic profession in the field of privacy protection.
In the sample of 50 observed media, 20 media websites have the highest number of visits, according to the analysis of global traffic on the Internet, while the remaining 30 are important for the geographical area they cover, the age group they target, or the public interest they realize.
Izvor: BIZLife
Foto: BIZLIfe