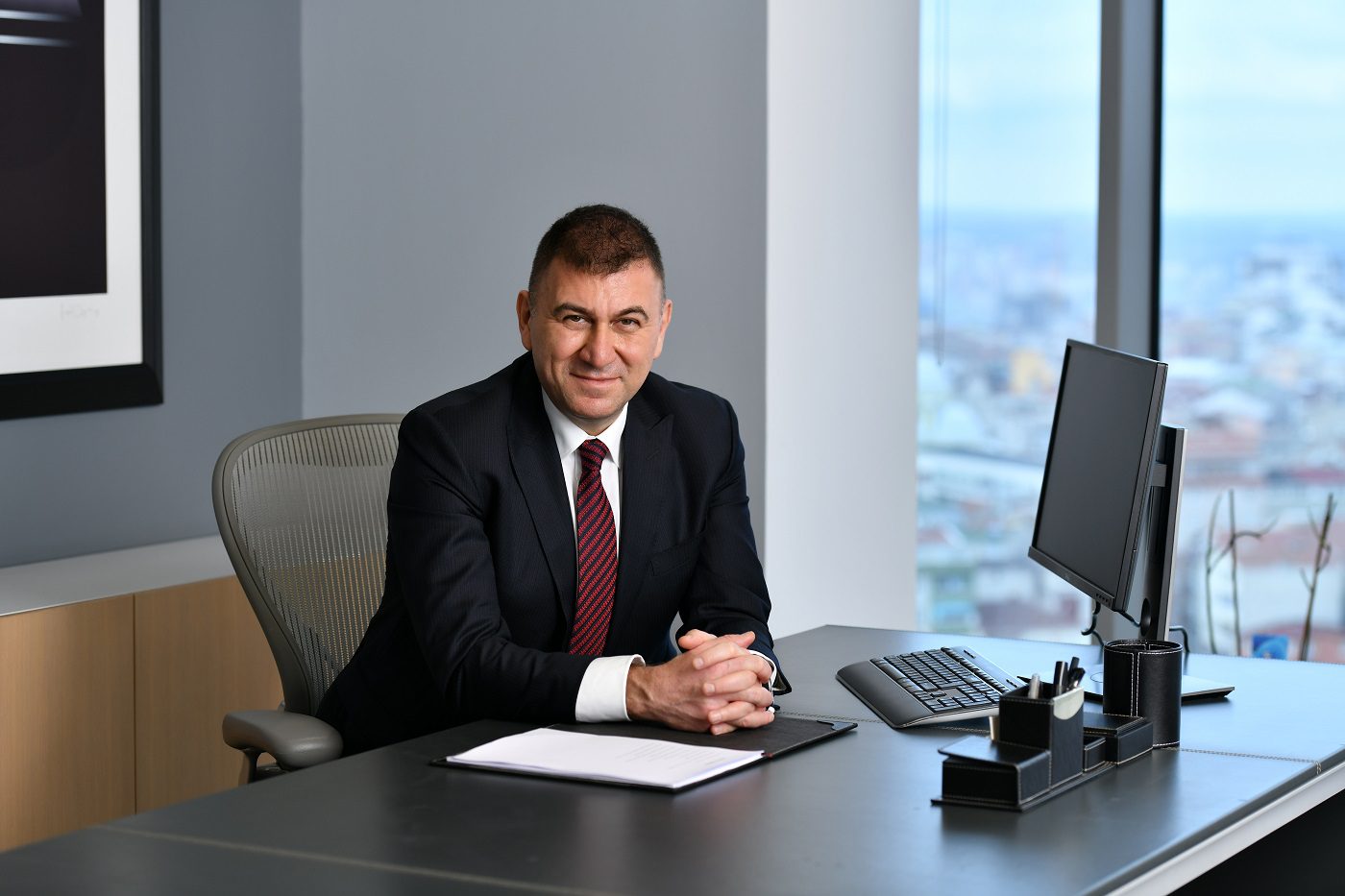 "Doing things differently is what is needed to overcome hard times and this is when we learn the most"
We had a chance to speak to Tayfun Topkoç, SAS Southeast Europe General Manager. He was awarded as the most successful Chief Digital Officer in 2018 in the Middle East and was in the Digital 100 list prepared by Fast Company Magazine in 2020, which brings together those leading the digital world in Turkey. Known internally as a CDO – "Chief Dream Officer" because of his relentless need to always look forward and dreams big, we used his visit to Belgrade to chat with him about his vision for Serbia and the region.
You are responsible for the Southeast Europe Region, very diverse by its culture and business needs. What are the common points you are seeing? 
It indeed is a diverse region, spanning from Turkey, Greece to Romania, Serbia and Croatia, just to name a few countries. But we have many common threads that connect our region and thought the history we've been intertwined. This is visible in many aspects of business, but also in personal relationships. The warmth, welcoming mentality, the importance of establishing close relationships and open communication is crucial and valued in the whole region.
From a business perspective, I see hunger for innovation every step of the way. People are used to challenging times, they know how to adapt. They have the drive to look beyond the horizon, step out of the comfort zone and make tough decisions. Doing things differently is what is needed to overcome hard times and this is when we learn the most.
Case in point – southeast Europe is the region which saw the biggest growth last year despite all the challenges! The appetite these countries show for the new technologies, digital business models, innovation, are all common. We see a huge development in society and business.
And of course, there is food! It's fantastic, I enjoy it very much!
Looking at the past year, it is said that Covid-19 was the biggest accelerator of digital transformation. You are working with the biggest companies, what are your impressions?
Covid-19 hit hard. The world froze at one moment. We saw companies realizing that the current business models they were running were not relevant anymore. Imagine a bank giving a loan to the owner of a travel company that had solid business results for a decade. The pandemic devastated tourism. How can a bank assess the risk in this case? How can they preserve the customers and ensure sustainable operations? They had to pivot quickly, create new models, and this is where our expertise helped our clients – we gave them the ability to drive data and analytics-based intelligent decisions across the company.  
Organizations also need to look at new business opportunities, especially digital opportunities. It was enlightening for many managing boards to realize they need to do things differently. And if you compare the situation in companies now to February last year, it is true. Nothing is the same.
Risk models are completely changed, business pace changed, requirements for digital and physical channels as well. Understanding the customers better and being able to offer them timely, relevant products became crucial. 
Telco companies have been experiencing hard times even before the crises, with the rise of free messaging platforms, and they are aware of the need to look into different business models. They need to get into digital system integration and digital services providing. COVID-19 gives them yet another push to accelerate, not only the projects they were already running, but also the thinking and approach starting from the board. Decision-makers are starting to question their investments, and how they can become data-driven organizations when it comes to digital transformation. Analytics is at the core of it, and it is where the biggest benefits and fastest returns lie.
What makes the Serbian market attractive? Can you compare it with the others you are working on?
The Serbian market is in the heart of the region, it is a logistic and a strategic hub. To confirm that, investments are coming and we as SAS are interested in leveraging our experience from the markets to continue the country's agenda in further advancing the society, infrastructure, and smart city projects.
Second, and even more important is the talent pool Serbia has. Historically, you have a good education system, especially with regards to engineering, technical sciences. This is not just talking. Last month we acquired Boemska – a small, UK-based technology company with an R&D center in Serbia. The company is a well-established SAS technology partner whose global customers include SAS customers in financial services, health care, and travel.
Boemska is UK based company with people in Serbia. That is quite unusual, can you tell us more about the acquisition?
We have a team of young people sitting in Niš, who are now part of the company, working with the global team in US Cary, on developing software. Most of SAS's R&D capacities are in the US, but we recognize the talent here. Therefore, we are also accelerating our investment in education in Serbia. We want students to learn SAS as part of their curricula, to give them the opportunity for a great start to their career. SAS is an enterprise solution used in the biggest companies in Serbia, but also throughout the world, and with the remote way of working becoming more and more common, the employment opportunities are getting more accessible.
We are keen on embracing the inspiration from this team. It will help us bring innovation and different approach to challenges. When you have the forward-looking mindset already in the country and good technical people, it is easier for us to build a data-driven culture and more capacity for us.
As a "Chief Dream Officer" what would be your dream for this region?
We want to make sure that we will help companies and governments to become more data-driven, analytics organization for their sustainable future.
Analytical capabilities in the region are on a relatively modest level as enterprises struggle to find adequate data management resources and convince management to get budgets for exploratory data-related projects.
We see changes happening with accelerated Cloud computing penetration in recent years. The financial sector and retail companies are extensively shifting towards hybrid cloud models. They realized the value in speed, flexibility, and scalability of the Cloud environment.
There is also a growing appetite for consuming analytics as a service. We have signed a deal with a bank in Serbia using this flexible model. They pay depending on the resources used, number of users, and results. It's a growing trend known as XaaS where companies seek flexibility with their stretched budgets.
We are talking about companies using analytics and AI solution to drive business, but what benefits can an ordinary citizen see from it?
Perhaps the most visible benefit is in public administration and in public services. Smart Cities is a topic widely discussed, but what it means is better functioning transportation, utilities, water management.
In Turkey, we are conducting a four-year Smart City Transformation Program in one of our biggest cities. The objective of the project is to improve existing bus operations, expand public transportation services, lower operational costs, and support sustainable development through greater energy efficiency and reduced environmental footprint. We will develop and implement a generic bus route optimization model to increase service efficiency and quality. The solution will have the ability to revise bus frequencies, exact routes, and stops of each line. Imagine, Belgrade is struggling with public transportation, with crowded busses and a lack of drivers. Now you can imagine how complex the transport network is in the city which has almost 6 million people. We can solve those problems with help of AI and analytics. And that is just the beginning.
Izvor: BIZLife
Foto: Promo