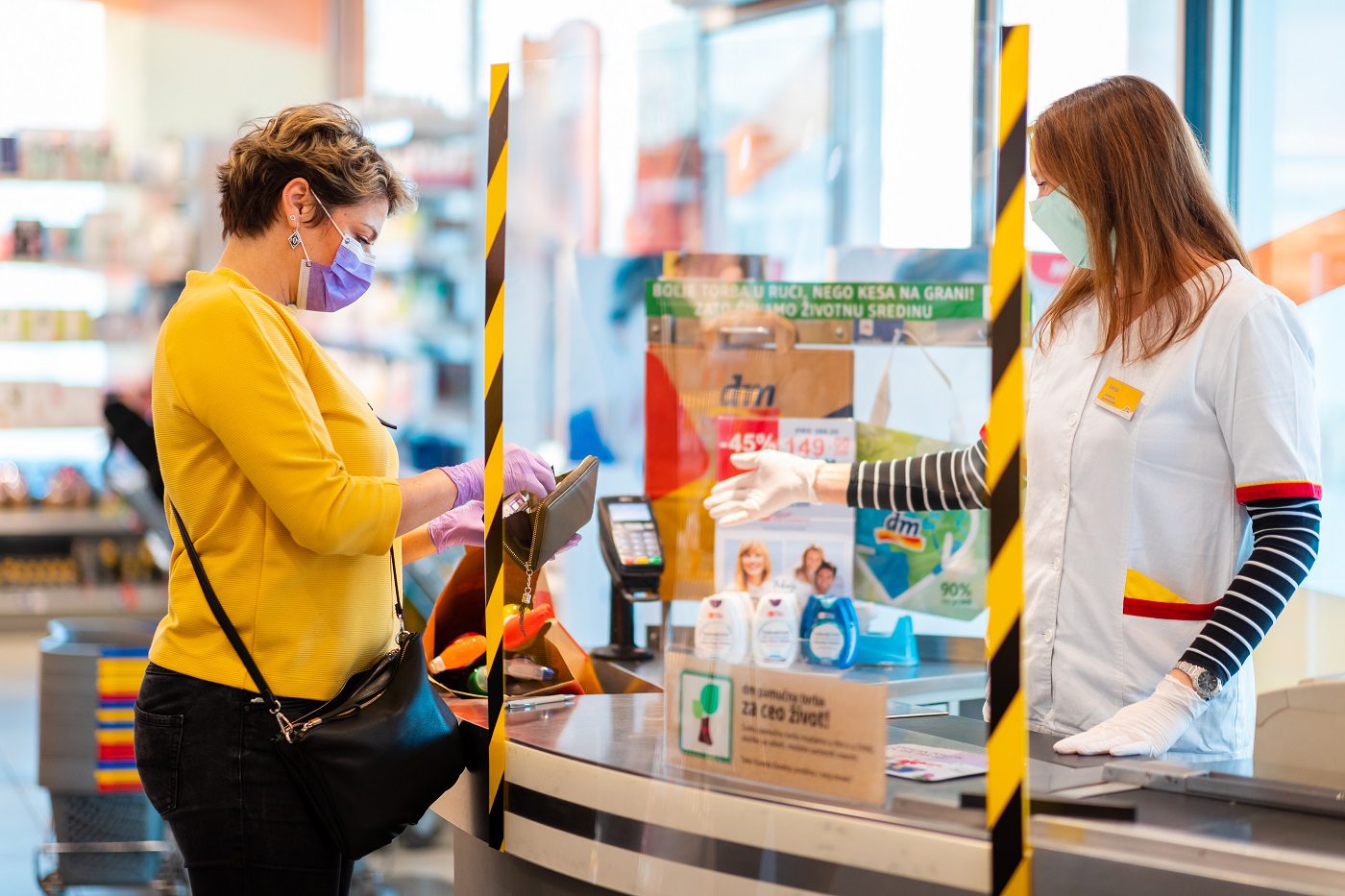 First Serbian company to give employees a COVID BONUS of RSD 18,000
Yesterday, over 1,100 employees of the company dm drogerie markt Serbia were pleasantly surprised by their bank account statements, which showed they were paid an extraordinary bonus in the amount of RSD 18,000. With this gesture, one of the most attractive employers in Serbia, wanted to express gratitude to the entire team for the additional commitment and contribution during the coronavirus pandemic.
The largest drugstore chain in Europe has thus additionally invested RSD 33.5 million for the support of the employees in Serbia, while a similar initiative has also been implemented in other countries where dm operates.
"Our corporate philosophy 'People at the center of doing business' got new meaning in 2020. The leading imperative of our business operation is the healthcare of the entire staff and customers and the creation of safe conditions for working and spending time in our facilities. Having ensured the implementation of the necessary precautions in recent months and having managed to adapt our business operation to the new circumstances, we decided to further motivate our employees and thank them for their commitment and contribution in these challenging times. Furthermore, with this move, we wanted to emphasize the crucial importance of preserving jobs in the months ahead and to send once again the message that people were the most important link in every economic chain, " said Alexandra Olivera Korichi, Director of dm drogerie markt Serbia and North Macedonia.
The principle that a company exists because of people, and not the other way around, means for the employees in the dm company a series of benefits owing to which this drugstore chain stands out on the labor market. Attractive salaries, 14 salaries during the year, various work modalities, activities aimed at preserving and improving health, courses and education are just some of the benefits provided to the dm team.
Thus, additional support after the onset of the coronavirus epidemic came as a natural consequence – and even before the introduction of the state of emergency, numerous preventive measures had been implemented. Where possible, work from home was quickly provided for the employees, and as the majority of the dm team is on the "front line", day in, day out, the company undertook activities that contributed to the safety of both the employees and customers.
According to the recently published results of the TalentX survey, conducted by the specialized portal Poslovi Infostud, the dm company is ranked 14th on the list of the most attractive employers in Serbia. In the survey conducted on that occasion, 10,418 respondents participated, which makes it the largest survey of employers' attractiveness in Serbia.
Izvor: BIZLife
Foto: Promo