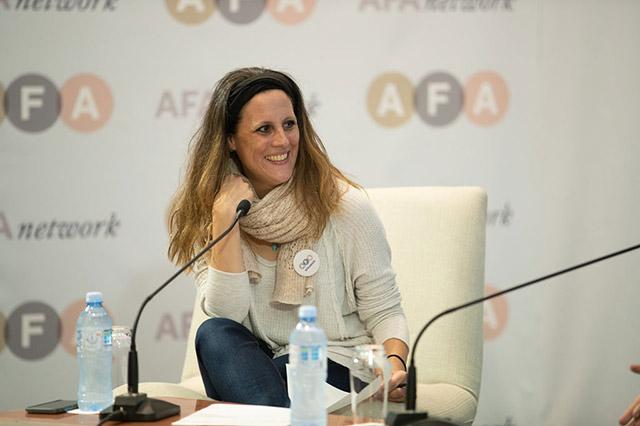 Focus, analysis, profiling
Written by Gaia Montelatici. Co-Founder & Lead Content Developer, Impact Hub

Thriving entrepreneurship is the engine of innovation, socio-economic development and job creation. This has been demonstrated worldwide by entrepreneurs who have been transforming their communities, environments and the world with the businesses, companies, startups they build. In the past few years the entrepreneurial ecosystem in Serbia has started to develop. Hubs, Incubators, Accelerators and pioneering early-stage Venture Capital Funds have been developing in the last few years to offer key support to entrepreneurs and startup founders to realize their ventures and accelerate economic opportunities. Though it is still too early to be able to show the full potential "results" of entrepreneurship in Serbia, we, working in organizations accelerating the startup growth find that key elements such as entrepreneurial culture, mindset, talent development and support of public, private and CSO stakeholders are on the rise.
So who are the entrepreneurs, the startups driving the development of entrepreneurship in Serbia? What are their contributions to socio-economic development and the next steps in strengthening their growth?  Entrepreneurs are developing businesses of different kinds, from small and medium enterprises to scalable startups and transnational businesses in a variety of industries from food to block-chain. To begin with, we can be very proud of "Strawberry Energy" and "Coprix Media" that have set examples and models for the next generations of budding entrepreneurs, have uncovered unpredictable challenges and engineered self-made alternatives and pivots. The founders have become the serial entrepreneurs we need more of to push forward the economy. They have been pushing growth for the past 5/6 years, attracting investments to pursue international launch and scale. As pioneers in Serbia, their growth has been a "hybrid" between startup and business. They build both software and hardware – and heavily relied on bootstrapping, organic revenue-growth before taking investments. This also shaped their "scale" that could have arguably been higher had they been invested in at earlier stages.
Today, Serbia is going beyond the outsource economy that has been thriving here and the region for a decade. More startups in the last couple of years bring to the forefront Artificial intelligence, Virtual reality and fintech solutions, games, social/digital media and adtech innovations requiring fast user-customer acquisition and constant investment raise. This is the case of "Whisperr" – a sound-base dating app that Jana is developing to become the next giant "Tinder" with the innovation of sound technology. "Beauty-Bar" and "Altego" are lifestyle digital brands and products that Aleksandra is launching with the ambition to establish an internationally recognized ethical cosmetics company. Along with high-growth potential startups and international businesses, many entrepreneurs are launching amazing family and lifestyle businesses that require organic-growth without heavy investments, thus they rely on sales and eventually bank credits when they are ready to show liabilities. That's where the hand-made, organic brands are positioning, such as "Aguara chocolate" that Svetlana and Milos are so carefully building into a premium product business.
Some of the first indicators in the "Initial Survey of the Startup Ecosystem" of the DigitaI Serbia Initiative provide "proofs" showing the contribution and the gaps of startups and entrepreneurs that we as organizations supporting startup development in Serbia have identified in our practical work and experience. Besides boosting employment and raising employability of young talents, startups and founders render Serbia more attractive for foreign investments the majority of which at this point are form the US and the EU. The fact that we are still in an emerging ecosystem is clear in the indicative 37% of startups in either launch or product development stages; 25% at revenue-stage and 38% cash-flow positive. The Initial Survey also reports an increase in the number of women entrepreneurs and women in tech. This parallels our findings at Impact Hub Belgrade – as in the past two years we have been more intensively working with women entrepreneurs launching their products, lifestyle businesses and with women founders bringing their startups to international market.  What is emerging in our experience is that when women are co-founders and/or executive in gender-diverse startups, the leadership structure is stronger and business metrics such as revenue generation are higher.
The entrepreneurial journey is not a linear path, but rather an unpaved and unpredictable one that requires the skills to react fast to unplanned and unforeseeable situations. In practice, the Survey findings contextualize the early-stage challenge characterized by under-achievements in market acquisition and under-development of seed investments from Serbia that would enable access to larger international rounds crucial to reach the market potential in concrete numbers. For us at the Impact Hub Belgrade, it is not uncommon to see that startup teams tend to "naturally" develop technology first without clearly addressing the resolution of a market problem. In other words, there is a default tendency to develop products without knowing who will use them and why. This may lead to the development of something that already exists and is thus made obsolete before it is even launched. In these cases, women bring the business advantage of prioritizing the application of technology rather than its production – part of the reason is their often mission-driven attitude that usually sprouts from a deep understanding of the "problem" they are set to address and thus the market opportunity.
In solution-oriented terms, in order for startups to develop their full potentials and boost their contribution to economic growth in Serbia, they need to focus more on business development (rather than technology per se), on market analysis, customer data and profiling. Demonstrating the size of the market they are addressing will render them more investable. This entails not only quantitative research, but especially the interaction with the targeted ideal customers and users that uncover the very characteristics, needs and urgencies that the specific target market has. In order for the startup team to demonstrate their competences, they have to be focused on execution and on their ability to acquire users and convert them into customers.
This is also the recommendation and legacy of Michelle Messina and Jon Baer (leaders of business development, investors, authors of "Decoding Silicon Valley") who have been mentoring startups and businesses in Serbia and addressed all of us entrepreneurs at the Regional capital Market ReCap Conference in 2018. They have been making it very clear that at this point, the priority is in mastering the approach of "relationship building" rather than pushing for "transactions" without foundations. This means that at the beginning we have to better understand our buyers, build solutions driven by the needs of the customers and investors before "selling" something people may not need. This by extension contributes significantly to build "inter-connections" between the diverse entrepreneurs, stakeholders, communities and customers in our ecosystem. Inter-connectedness and diversity are two of the fundamental characteristics that have made Silicon Valley how we know it is today.
Izvor: BIZLife magazine