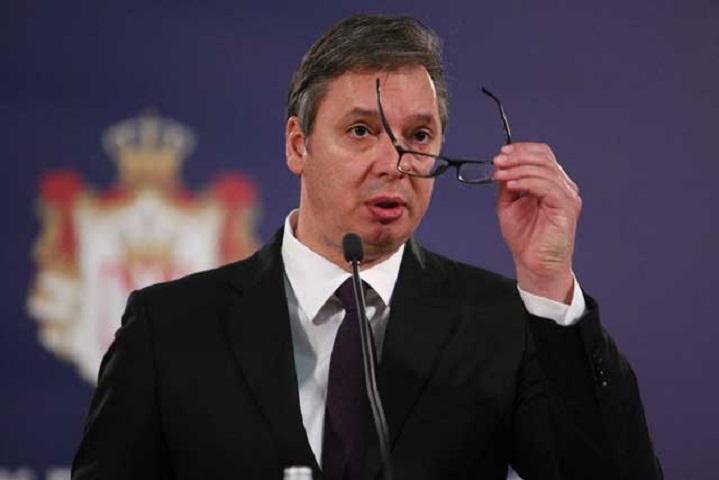 State pays MINIMUM WAGE to all entrepreneurs in the next 3 MONTHS
Serbian President Aleksandar Vucic has said the state has prepared a package of measures to help the economy and he announced the key points, including assistance to micro and small enterprises. As he told Prva TV, all micro and small enterprises will receive a minimum wage for a total of three months, for both the owners and all the workers they employ, even if this current crisis situation due to the coronavirus epidemic ends earlier. The package will be worth EUR 700 million, he said. "All entrepreneurs, micro and small enterprises – for three months, we will pay a minimum wage to every entrepreneur, hairdresser, shoemaker, baker, taxi driver, and each of his employees… regardless of whether they work or not, we will pay this," Vucic said. He said that that was the so-called "helicopter money", that is, money given by the state as aid virtually without any conditions. "250 euros a month for each of them, but only for those who do not lay off more than 10 percent of workers. This will cost us EUR 700 million," said the Serbian president. Asked how we could have so much money, Vucic said that this was made possible by the fact that we did not increase public sector wages to the maximum and because we were saving money wishing to further reduce public debt. "We have enough money. We are thinking of giving every adult citizen of Serbia a gift of 100 euros each to increase spending. That is throwing money into the well, but it will be useful for the people who are poor," he said. He said that the payment of money would start in two months, and that as an additional support to entrepreneurs and small enterprises, there would be a delay in the payment of income taxes and contributions to salaries for next year.
Izvor: BIZLife
Foto: Beta
What's your reaction?