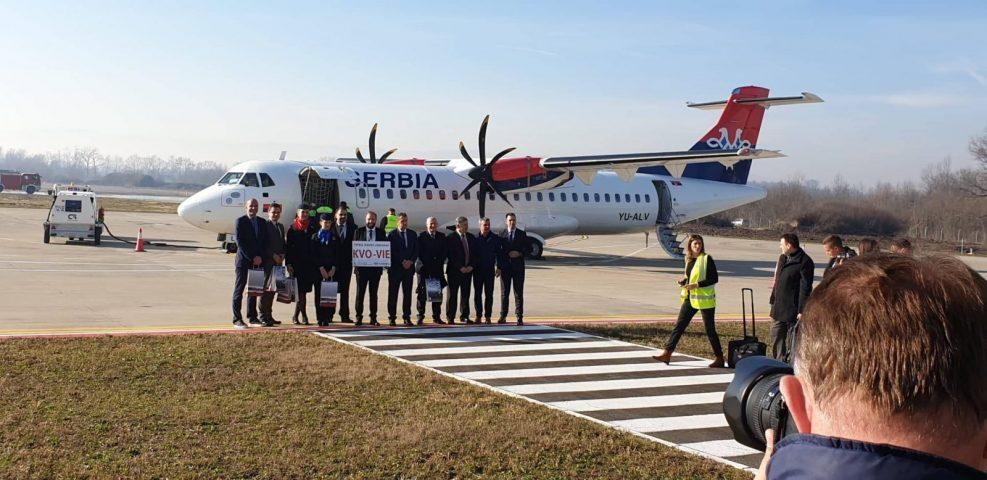 The first flight from "Morava" airport DEPARTED (PHOTO)
Today, five months after the opening, the first plane carrying passengers to Vienna departed from the "Morava" airport near Kraljevo, RTS reported. The plane to Vienna was scheduled to depart at 7.55 am but the flight was delayed due to fog. That flight from Kraljevo to Vienna established regular air traffic at "Morava" airport. In early December, the first flight of Air Serbia to Vienna from the Kraljevo airport was cancelled because the airport did not meet the requirements for safe landing and departure of aircrafts. Tickets for the first flight from Kraljevo were not on sale, as among others representatives of the Government, local self-governments and administrative districts were on their way to the Austrian capital. Air Serbia will fly to Vienna from "Morava" airport twice a week in the winter timetable, on Tuesdays and Fridays, and three times in the summer. A seasonal summer flight to Thessaloniki is also expected twice a week as of spring. State will subsidize those two routes by the end of 2021 with around EUR 5.6 million. It has been announced that construction of a new runway will begin on "Morava" next year, capable of receiving larger passenger and transport aircrafts.
Izvor: Beta
Foto: BIZLife
What's your reaction?