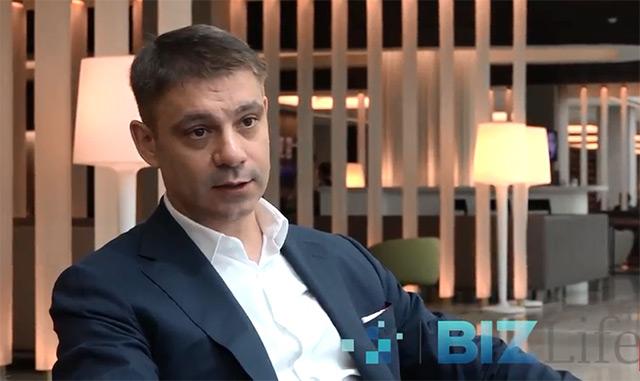 Vasic for BIZLife: At the end of July, the decision on the Sava Centre
The most important thing is for the Sava Centre to be reconstructed, Zivorad Vasic, Vice President of Delta Holding, said for BIZLife, adding that he thinks that there are great chances of his company and the City of Belgrade reaching an agreement.
Delta Holding's Vice President says that the company will submit a binding tender at the end of June and that they are the only bidder in the tender process. "What we are assured is that by the end of July we should know whether we have made public-private partnership with the City and whether we will start the reconstruction of the Sava Centre. I sincerely hope that Delta Holding and the City will achieve public-private partnership and renew the Sava Centre, restoring the glory it had in the past," says Vasic.
"Today, yesterday and in the previous tender process, we have had one big wish – to revive congress tourism. If we were able to bring 5-6 thousand people to a congress, everyone would live much better. The state would have a much higher budget in the sense that the budget would receive money from VAT, taxi drivers would do business much better, as well as restaurants, this is not only valid for hotels. It is important to us that somebody really takes over the Sava Centre to renovate it. Since we are the only bidder in the latest tender process, we have a very good relationship with the City, we are constantly talking about it and discussing everything," Vasic says, reiterating that Delta Holding will cover any loss of the Sava Centre after the renovation.
"We want to convince the City of Belgrade and the citizens of Belgrade that what we are doing with the Sava Centre is something that is good for all of us. To develop culture a little bit, to restore that wonderful hall and bring the citizens of Belgrade back to it. On the other hand, after that, we will be able to boast of having one of the top three congress centres in Europe. The current congress centre was built in 1975, and it was officially opened the following year. Since then, it has hosted great people, but unfortunately over the last decade and a half no work on it has been done. Air-conditioning does not work in summer, in winter the roof leaks, I think that we need to restore it," Vasic concludes.
Izvor: BIZLife
Foto: BIZLife
What's your reaction?